QFA North Fixture has been released
It's safe to start planning your weekends away this footy season with the release of the QFA North fixture. We've dissected the draw and provide an in depth discussion about the pros and cons in the comprehensive article..... actually, we spent only spent a few minutes counting how many home games we have. Eight, for the record. Plus Eight away games too. Fancy that.
Click Here to download the fixture as a pdf or just check out below.
Ok here's the key points:
6 team comp, everyone playing each other three times plus one team four times (MB for us).
Only have to do two road trips to Brisbane...
However, we only get one home game against each of the two local rivals.
GF rematch against Mayne in Round 2 at Fisherman's.
The annual Anzac Weekend clash against Noosa is at Weyba Rd this year on the 23rd.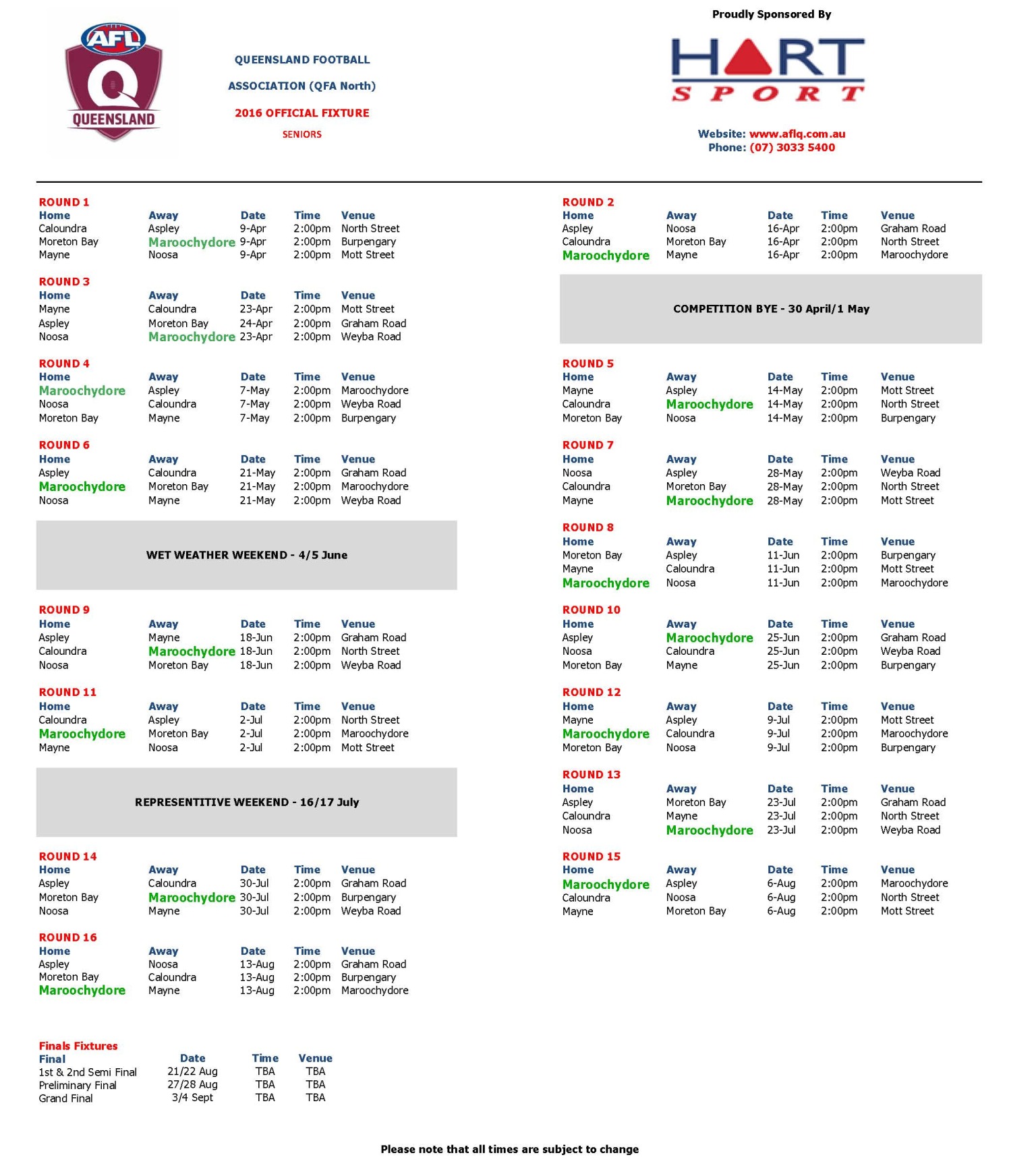 Last Modified on 01/02/2016 17:13