Home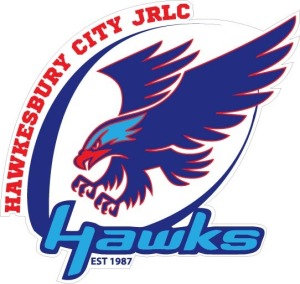 2018 Coaching Applications NOW OPEN
(go to "Forms" page to download form)
Hawkesbury Hawks - Celebrating 30 years!
Join now and become part of history. The club will be celebrating throughout the year hosting events, fundraisers and presenting rugby league at it's best. At Hawkesbury Hawks, we recognised past, present and new players. We welcome all players and their families and friends to become a part of our growing, inclusive rugby league family.
HAWKS MISSION STATEMENT :

Hawkesbury City JRLC provides a welcoming and friendly environment for players and their families. We support a well organised competition in a safe environment. We aim to bring our community closer together, provide our players with the opportunity to grow as sportspeople, team players and as individuals. We encourage participation, sportsmanship, positivity, teamwork, discipline, respect and integrity.
PLAY NRL AND BECOME A HAWKESBURY HAWK FOR LIFE!