Sponsor Information
Panthers Port Macquarie

http://portmacquarie.panthers.com.au/Home
Port Macquarie Panthers is a community focused social club with a proud history stretching over 63 years. We employ 150 local people who are the heartbeat of our community, who passionately strive to deliver the best in customer care through our entertainment, promotions, sports and leisure activities.
Brandon Calder Homes
www.brandoncalderhomes.com.au
Brandon Calder Homes is the premier custom building construction firm in the Port Macquarie / Hastings area on the mid north coast of NSW.
Grumpy's Meats

www.grumpysbutcher.com.au
Our team of experienced butchers are always here with the friendly, professional service you've come to expect from Grumpys - Your No1 Port Macquarie Butcher.
Fast Plast Building Supplies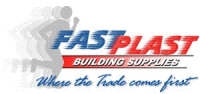 http://www.fastplast.com.au/
Fastplast Building Supplies is a locally owned and operated building supplies business based in Port Macquarie servicing the Northern Rivers and Mid North
Khodary`s Pharmacy - Your Discount Chemist

www.yourdiscountchemist.com.au
Your Discount Chemist Pty Ltd is an Australian owned and operated online pharmacy based in Port Macquarie, New South Wales, Australia. The Khodary's Pharmacy - Your Discount Chemist chain owns and runs this website and has 8 store locations across NSW, most of which are located in rural areas.
Our new website provides access to our competitive prices to the wider Australian community (and abroad).
This website operates from our new Superstore in Port Macquarie which is now open to the public at 119 Horton St, Port Macquarie. If you have any queries or feedback, please do not hesitate to contact us by using the contact form.
Settlers Accommodation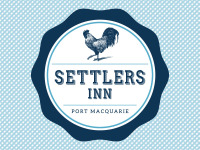 Great Function Facilities – call us today for options
101 Hastings River Dr, Port Macquarie NSW 2444 | Phone: (02) 6583 3100
Contact us for Accommodation | Community & Sponsorship Enquires | General Enquires
Cellarbrations

Tooheys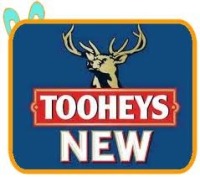 Lion is one of Australasia's largest food and beverage companies, employing more than 7,000 people across Australia and New Zealand.
With a proud history extending back to 1840, we market premium brands in the dairy, juice, soy, beer, cider, fine wine, spirits, alcoholic ready-to-drinks and non-alcohol beverages categories.
We are the leading brewer in both Australia and New Zealand, and are proud to be home to four out of the top ten beer brands in Australia and six of the top 10 beer brands in New Zealand. Our brands are also market leaders across the dairy and juice categories.
McDonalds Port Macquarie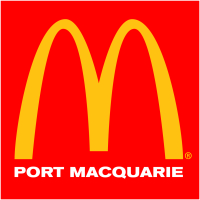 Proudly supporting the local community, McDonald's Port Macquarie Restaurants are locally owned and operated across 3 great locations:
Cnr Bay & Park Streets (opposite Settlement City)
Cnr Oxley & Pacific Highways
Cnr Clarence & Horton Street
Smarter Financial & Insurance Solutions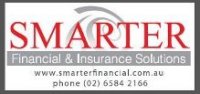 http://www.smarterfinancial.com.au/about-us/
When the big things happen in life, like having your first child or making plans to care for a parent, managing the big financial decisions can be complex and confusing.This is when an experienced professional can help you identify the tasks that lay ahead, and work in with other professionals who may be needed to complete the picture.
Mitch Fowler Rendering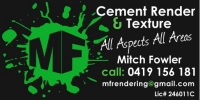 Eire Group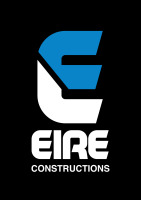 Eire is a privately owned Australian Company based on the Mid North Coast of New South Wales.
Eire has constructed pump stations and water treatment plants, undertaken project management, civil engineering, earth and ground works as well as the building of new and the upgrading of existing water reticulation systems in Queensland, New South Wales and Victoria.
Jim's Fencing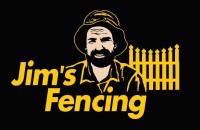 Jim's Fencing Port Macquarie
Professionalism, Pro-Active, Proud & Passionate
Our services include expert advice and installation for boundary fencing, noise reduction fencing, and feature fencing covering all fencing styles - picket, tubular, swimming pool including glass, modular wall and Colorbond steel.


Contact details;
Scott Orchard; 0407 682 455
Email; Scott.Orchard@JimsFencing.com.au
Port City Realty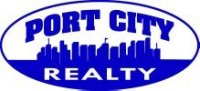 www.portcityrealty.com.au
"Local Business Local Knowledge".
Address: Shop 8/114 William St, Port Macquarie NSW 2444
T. 65894555 F. 65834147 E. sales@portcityrealty.com.au

Port City Realty is an independently owned and operated agency specialising in residential sales, rentals and property management, as well as business and commercial sales.
Port City Realty has been helping people buy, sell and rent since 2000, and our seasoned team have clocked up decades of experience. The business is built on strong foundations of local know-how and personalised service. We know what we're doing, and we get it done.
We have strong ties to the local community and an intimate understanding of our market. This, combined with our knowledge and pragmatic approach means we can get you the result you're after.
Our team of real estate professionals are passionate and respected in their field, with strong negotiation skills and an ethical approach to every facet of real estate. We regularly achieve premium price results in the quickest time possible, the majority of our sales being completed within a short time frame.
We're well known for our honest, down to earth customer service and straightforward communication. We're dedicated, direct and dependable.
As a boutique agency, we're fast and flexible in responding to our client's needs. We pride ourselves on our attention to detail and hands-on, practical solutions.
At Port City Realty there's no fuss, no fanfare, no pressure. We've created a casual environment where clients feel comfortable and well looked after.
Whether you're buying, selling or renting with us, our aim is to provide you with the very best experience and outcome.
Hyde Commercial Painting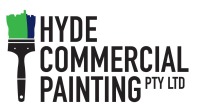 Hill Street Store

Sports and Spinal Physiotherapy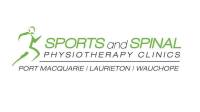 Pacific Blue Painting

Aaron Shepherd
0413 535 110
Tony Miller Electrical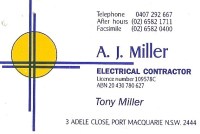 Mobile: 0407 29 2667
BEL's Bakery
3/128 Gordon St
Port Macquarie, NSW 2444
Phone: (02) 6584 6133
Hastings Co Op IGA

The Hastings Co-operative Ltd is a community co-operative situated in Wauchope on the Mid North Coast of NSW, Australia. The Co-operative is owned by over 8900 local shareholders members.
Our History
We are one of the longest serving independent co-ops in Australia. We were originally established in 1916 by a group of local dairy farmers who saw the benefits of working together as a community. They brought their milk to be processed and fresh fruit & vegetables to be marketed. Since then, we have grown from strength to strength, both in size and in the diversity of our product and service offering, while never losing sight of our community spirit.
Our Stores
The Good Guys

http://www.thegoodguys.com.au/portmacquarie/store/TopCategories
The Good Guys is one of Australia's leading consumer household appliance retailers, delivering quality electronics, at competitive prices. Originally operating as the 'Mighty Muirs', the retailer rebranded in 1998 to become the retail icon The Good Guys is known as today.
Since its inception in 1952, the organisation has grown to a geographical footprint of 99 stores across Australia. The Good Guys is a responsible retailer operating with the vision to always delight customers.
Ken Little's Fruit & Veg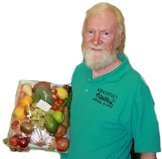 www.kenlittlesfruitandveg.com.au
Supplying both retail and wholesale customers for 30 years.
Opening Hours
Mon - Fri 7am - 6pm
Sat 7am - 5pm
Sun 9am - 2pm
Port Fresh Seafoods

www.portfreshseafoods.com.au
PORT FRESH SEAFOODS OFFERS THE FRESHEST SEAFOOD ON THE MID NORTH COAST.
Why not visit us in our Short Street Port Macquarie Shop or just give us a call on 6583 8348. The shop is open 9-5.30pm Monday – Friday and 9-3.00pm on Saturdays. We offer a wide variety of seafood and post regularly on our facebook page to enable you to be up to date as our seafood arrives in the Shop. Along with a huge variety of available seafood, we will prepare seafood platters for that special occasion with the seafood of your choice.