HOME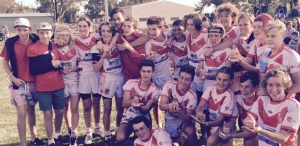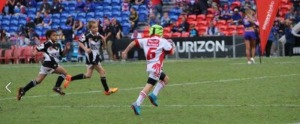 Under 15 Premiers 2015
This is how Souths celebrate!!
2017 Registrations
Registrations now open for all returning and new players.
Fee's
$72 Under 6 - 8's
$90 Under 9 - 12's
$96 Under 13 - 16's
$132 Under 17's
Includes
Training t-shirt

Insurances

Association Fees

Referee & Ground Fees

FREE General Admission Ticket to each round of NRL games (value more than $350).
Registration Days -
Thursday, February 16th 5 pm - 7 pm
Meet the Committee and Coaches

Club merchandise available for sale
Souths Merewether
46 Llewellyn St, Merewether 2291
On-Line Registrations – 24/7 (for all returning and new players)
You don't need to attend the Registration Day in person.
You can do it all online by just following the link below.
Registration Enquiries
Please call Club President, Graeme Fitzgerald, on 0407 093 662
Come and Try Day 2017
We are holding a come and try day, at Learmonth Park on
Wednesday 1st March 2017 at 4.30 pm - 6.30 pm.
The day will give children who would like to play Rugby League an opportunity to 'come and try', and can come see how much FUN they will have playing and being part of not only a team but the comradeship playing rugby league has to offer.
We are lucky enough to have some Knights players joining us, giveaways and a sausage sizzle.
If you are between under 6 -16's come to our 'come and try' day.
For those wishing to have more information about this day please feel free to contact Graeme (president) on 0407 093 662 or Renae (secretary) on 0415 699 900 alternative email southjrlfc@gmail.com

We look forward to seeing you at Learmonth Park, corner of Lawson street and Alexandra Stree, Hamilton.
ORIX Car Centre Newcastle have been the long-term Premier Sponsor of Souths Juniors. They have been proudly supplying the Greater Hunter with quality ex-fleet, one owner vehicles for over 12 years. Their loyal and dedicated Sales team have been with the dealership since day one. Over 30% of their sales are to repeat Customers or referrals from previous customers. By selling only ORIX ex-fleet vehicles, the team carefully select the right vehicles best suited for local conditions.