Home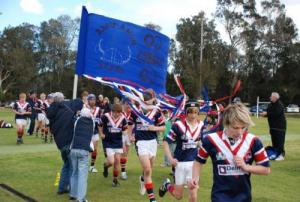 Mona Vale is one of the fastest growing and most successful Junior Rugby League Clubs in the Manly Warringah competition in the Northern Beaches suburbs of Sydney.
Our home ground is Newport Oval, Barrenjoey Road, Newport.

Mona Vale is a family club and as such we have a policy of giving all young people who are interested in playing Rugby League a fair go.
We are taking registrations for players for the 2010 Season, from the U6s right through to the U19 age group. If you are interested in playing for Mona Vale in 2010, please contact info@monavalerugbyleague.com.au or go to our website for more information.
If you are eligible to play in the U10, U11, U13 and U14 age groups, we are still looking for more players to fill our 2 or 3 teams in each of those age groups. We will be conducting trial matches at RAT PARK (North Narrabeen Reserve, Pittwater Rd) on Sunday, 7th February, from 9:00am for these teams.
If you are interested in playing for the Raiders this season, contact us, and we'll get you started with one of our teams!
Want to know more about the Mona Vale Raiders ?
- check out our website for the latest information at:
http://www.monavalerugbyleague.com.au
Our Home Ground
View Larger Map