Come & Try Night #2
Video - Carlingford Cougars Coaching Clinic
A short video and photos from the Cougars Coaching Clinic held on January 22, 2017.
Last Modified on 24/01/2017 11:38
2017 Referees Accreditation Course
Last Modified on 18/01/2017 14:24
New Carlingford Cougars Logo
The Carlingford Cougars are proud to present our new logo for the 2017 season and beyond!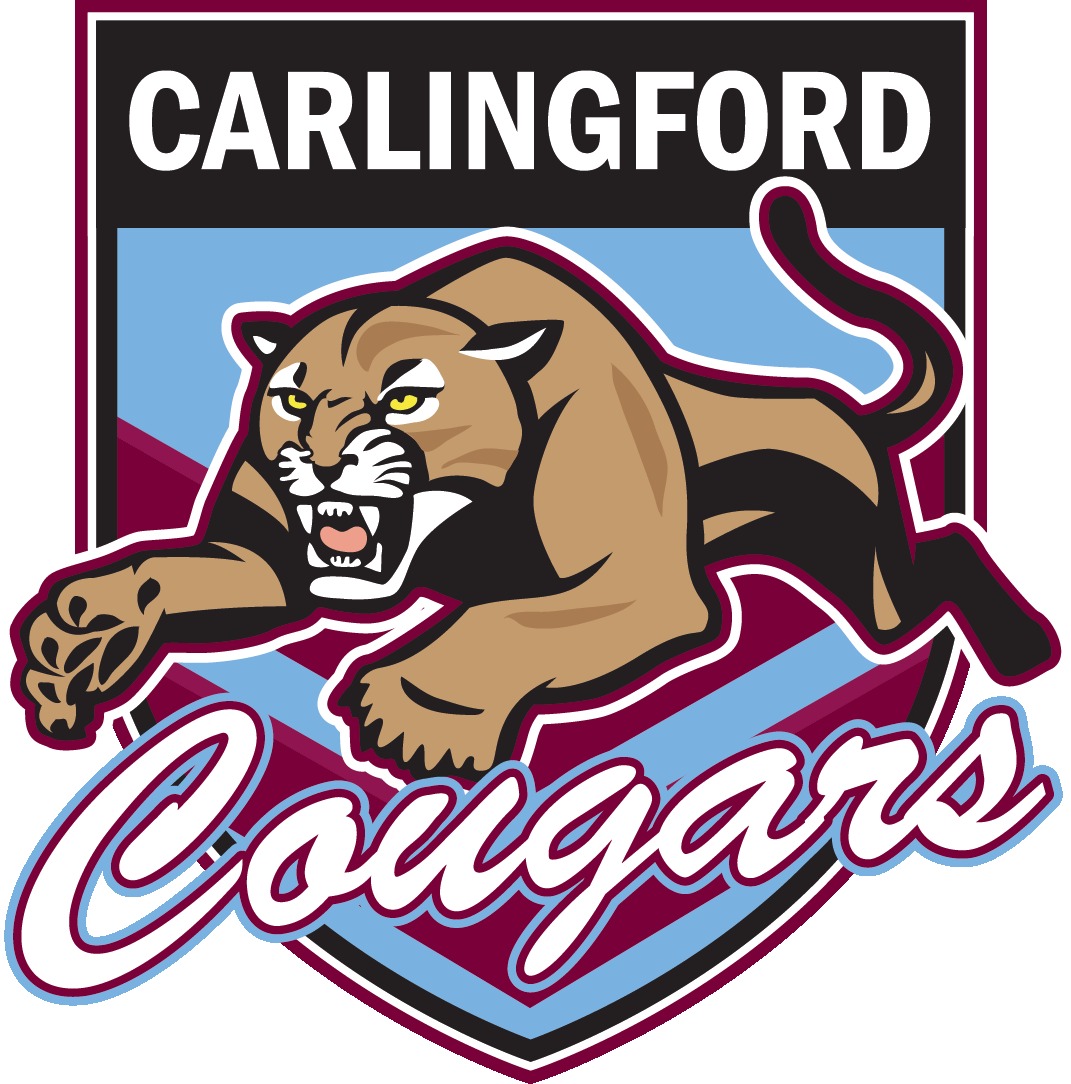 You can download the new logo as a background wallpaper for your phone or tablet. Here are a selection of sizes below:
iPhone 6 Plus/7 Plus
iPhone 6 and 7
iPhone 5 and SE
iPad Retina
iPad
Last Modified on 16/12/2016 13:32
Coaching Clinic and Registration Day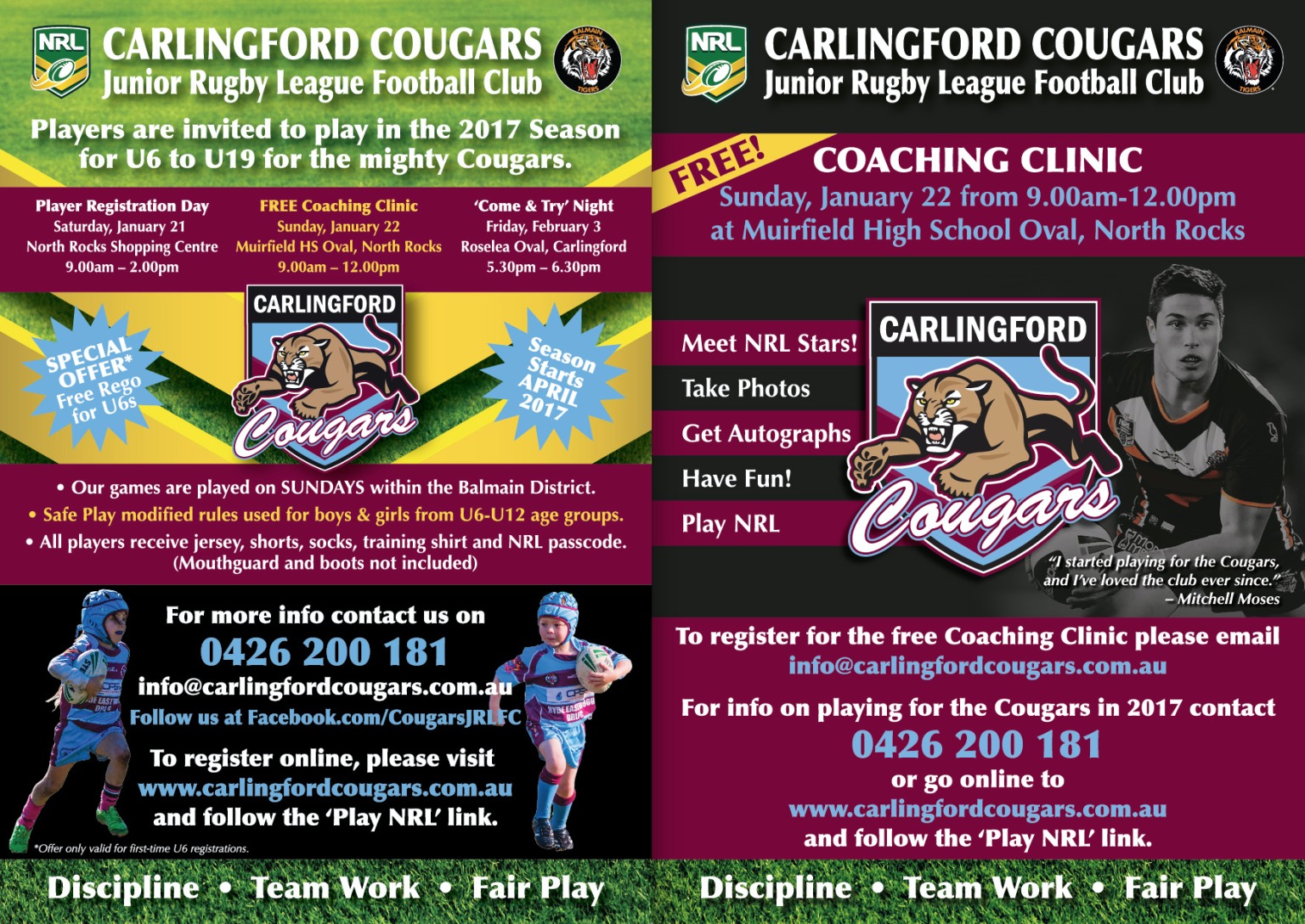 Click to enlarge
Last Modified on 16/12/2016 13:38
2017 Player Registrations Now Open
PLAYERS REGISTRATIONS FOR CARLINGFORD COUGARS 2017 ARE NOW OPEN
CLICK ON THE PLAYERS ONLY REGISTRATION LINK
Or you can go to www.playnrl.com/register
If you paid Early Bird Registration you still have to register online, just stop when it asks you to pay.
If you have any questions you can call our Registrar Jane Belgrove on 0415 880 197
We are looking forward to seeing you all for another great season of Rugby League!
Last Modified on 07/12/2016 13:59
2016 Presentation Day Photos
Last Modified on 24/10/2016 08:56
Our Facebook Page
Click here to visit our Facebook Homepage.
Follow us on twitter@CougarsJRLFC
Last Modified on 02/11/2015 07:52
Wet Weather Numbers and Web Sites