Sponsors
Ryde Eastwood Leagues Club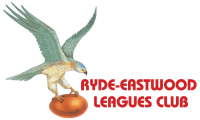 http://www.releagues.com.au/
The Ryde Eastwood Leagues Club has been a supporter of Rugby League in the Balmain district for many years.
And it continues to support grassroots Rugby League through it's sponsorship of the Balmain Rugby League Referees association.
Help our sponsors help the "Greatest Game of All" in the Balmain District.