Register for Footy Tips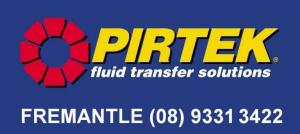 2011 NRL Tipping Competition
Please help us thank Pirtek Fremantle, our Major Sponsor of the Juniors for season 2011 by joining in our football tipping competition where we are giving away one football every week for the member that has the highest weekly score. By entering the competition you will be able to:
- Choose a nickname (be careful because some nicknames could stick for life)
- Choose a favourite NRL team
The cost is FREE and we are limiting the competition to one entry per person, and everyone considered a family member of a registeresd player can enter. Prizes can be collected at training. For those without internet access, you can still enter by partnering up with someone that does have internet access and they can help you enter your tips.
Simply visit http://www.footytips.com.au/comps/freopirtek and follow the prompts. If you get stuck, email footytips@freoroosters.com.au for help.
The first NRL round is Friday March 11 and all enquiries can be directed by email to footytips@freoroosters.com.au