Sponsor Information....
Sign*A*Rama Welshpool

http://www.signarama.com.au/store/local/welshpool
Mark Street proprietor is a past president & valued supporter both the Fremantle Roosters and Rugby League in WA. At Sign-A-Rama Welshpool, we provide a range of signage design and production services. We pride ourselves on building personal, long standing relationships with our clients. Sign-A-Rama Welshpool is ideally placed to provide the highest quality sign services to your company.Our services include custom signage from retail to office and industrial to vehicle. For enquiries or quotations please call (08) 9358 0922
Dent Dismissal

http://www.yellowpages.com.au/onlineSolution_emailBusiness.do?listingId=12281878&context=businessNameSearch&referredBy=www.yellowpages.com.au&classification=MAIN
Professionals in the fine art of painless dent removal handling:
CARPARK DENTS
SOFTER PANEL DENTS
EYE-CATCHING PANEL DINGS
HAIL DAMAGE
If it's not scratched or smashed call ben on 0401 867 115 and save some money
MOBILE SERVICE
ALL MAKES AND MODELS
FREE QUOTES
Sportreat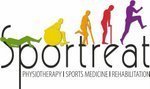 www.sportreat.com.au
If you take your sport seriously, have musculoskeletal aches and pains, or need help getting back on your feet after surgery, Sportreat can help.
367 Canning Highway

Palmyra WA 6157


Telephone

(08) 9438 2400

Fax

(08) 9438 2900
Sterling & Currency

www.sterlingcurrency.com.au
Sterling & Currency is a Perth-based rare coin & banknote dealer run by Andrew Crellin.
We specialize in Australian coins and banknotes, from the Holey Dollar of 1813 right through to the 2007 coin sets. Andrew Crellin is the Secretary of ANDA, and has written two books on Australian coins.

| | |
| --- | --- |
| Shop address: | Shop 22; 27-35 William Street; Fremantle; WA; 6160 |
| Postal address: | PO Box 364; Fremantle; WA; 6959 |
| Telephone number: | 08 6468 2467 |
Flinder's Finance
www.flindersfinance.com.au
Flinders Finance is a Finance Broking firm offering premium advice and loan administration across the full spectrum of lending needs through the services of Licensed Finance Broker, Jeremy Dermer.
This new relationship is the most recent example in a long tradition of proud association between the Dermer family and Fremantle Rugby League Club. This relationship has now lasted four generations, beginning with founding member, Dr E.R. Dermer.
Services available via Flinders Finance include:
| | | | |
| --- | --- | --- | --- |
| Home Loans | Equipment Loans | Commercial Loans | Reverse Mortgages |
| Investment Loans | Business Overdrafts | Debt Consolidation | Equity Lines |
| Motor Vehicle Finance | Hire Purchase Facilities | | |
Based on the knowledge of your current financial situation, and your long and short term goals, Flinders Finance will help you identify the loan most suited to your needs and manage the process from application to settlement and beyond.
If you're in the early stages of finance enquiry, Flinders Finance also offer preliminary loan advice meetings, identifying your lending strengths, weakness, and borrowing capacity.
Australian Medical Supplies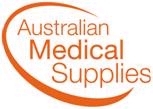 http://www.ausmedsupply.com.au/
A manufacturer and distributor for many leading international medical supplies.
Our aim is to help our customers deliver better patient outcomes through innovative and best cost in use products and services.
Commited to investing in growth through innovation of new products.
Australian based, we service all states and have begun to grow through export to other countries.
Bob Sanders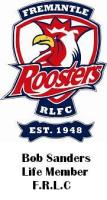 Willetton Trophy Centre
Willetton Trophy Centre
Unit 3/ 9 Augusta St, Willetton, WA 6155
p: (08) 9354 3336
BareFoot Rugby League Show
barefoot.nitv.org.au/
The BareFoot Rugby League show has produced 2 stories on the Fremantle Roosters and the club thanks and supports all the efforts of the show,
The Barefoot Rugby League Show is a panel based show with a LIVE studio audience which features:
Weekly NRL Match Highlights
Profiles of Indigenous Players involved in the NRL
Coverage of Regional Competitions in YOUR state
Yarns from local Communities, Junior Rugby League Teams & Players
All your weekly NRL tips, Round Reviews and up to date Rugby League News
Weekly Special Guests
"The show is an exciting innovation and one that will give Indigenous people a voice in one of their most passionate activities, Rugby League". Paula Maling - Executive Producer

The Barefoot Rugby League Show is a weekly 2 hour national television program, broadcast LIVE to air about all things Rugby League, with an emphasis on Indigenous players, teams and championships. Hosted by Brad Cooke and former NRL player Tony Currie, each week invite guest panelists being ex or current indigenous NRL players, coaches or officials, to be on the panel of experts discussing the week in rugby league. The show also highlights "grassroots" football, particularly in communities where Junior Rugby League and independent competitions and remote championships are held.