About Us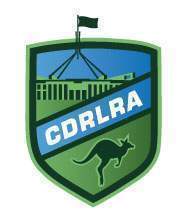 The Canberra District Rugby League Referees Association provides Referees for all Rugby League matches conducted in Canberra and the surrounding Districts. We have approximately 100 members on our Mailing List of which about Eighty (80) of these are active Referees participating each weekend.

As well as the Australian Capital Territory, our area includes Braidwood, Bungendore, Crookwell, Cooma, Goulburn, Queanbeyan and Yass. On any weekend, our members will participate in games spread over 26 venues (16 Junior League venues, 4 Canberra Raiders Cup venues and 6 George Tooke venues). We will referee approximately 130 games of Rugby League each weekend. In addition to this we officiate at all ACT Schools Rugby League matches, Aussie Home Loan games and participate in a Referee Exchange with Western Suburbs. Our Association also provides Referees for the Peel School Cup Carnival in Tamworth. We currently wear the black and green strip of the Australian Rugby League Referees Association and National Rugby League Referees, which we feel brings greater recognition to our members.



The objective of the Association shall be to:

- provide Referees for Rugby League within the area:
- administer the laws of Rugby League;
- promote interest in the knowledge of the laws of Rugby League;
- affiliate with kindred organisations;
- foster the interest of the Association;
- represent its members, individually or severally, in their relationship with another body or other bodies;
- foster the game of Rugby League within the above framework;
- promote the social and other interests of the members.
Our Association maintains close links with the Canberra District Junior Rugby League, Canberra District Minor Rugby League and Canberra Raiders and are actively involved in promoting rugby league with these bodies.