Volunteers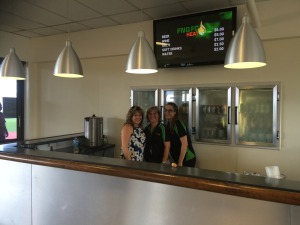 Be part of our VOLUNTEER TEAM!
As a not-for-profit Club, FNQ FC Heat receive huge support from its band of volunteers.
From a voluntary management board to volunteer game day staff, The Heat appreciate the passionate support of this important group of people.
We are currently searching for enthusiastic, happy people wanting to make our Club shine in 2018! Interested? Positions available from bar staff to gate entry and game day setup.
If you'd like to volunteer for the club, please complete the following form, or contact us on office@fnqfc.com.au.