The Club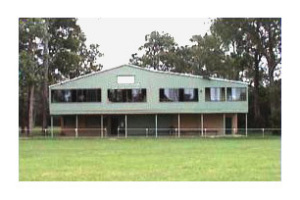 The home ground and clubrooms (pictured at right) of the KVAFC Central Coast Bombers, are located at Adelaide Street Oval, Tumbi Umbi NSW.
The Club participates in senior football within the Black Diamond AFL (BDAFL); as well as junior football within the Central Coast Region of the AFL Hunter Coast (AFLHC).
BDAFL Senior Operations includes:
Premier Division, 1st Division, 2nd Division & Womens Division.
AFLHC Junior Operations includes:
U17, U15, U13, U11, U9 & Youth Girls.
The Club also operates an AFL Auskick Centre throughout the regular footy season; and a mixed Social Football program for eight weeks on a Friday evening, in the leadup to Xmas.
SENIOR PREMIERSHIPS: 1981-2, 1986-87, 1997-98, 2007
Other recent Premierships: U16 - 2008; U14 - 2010; U17 - 2015

Go to the: Bombers Corporate WEBSITE
To view general information about the KVAFC Central Coast Bombers

Go to the: Mingara JUNIOR Bombers WEBSITE
To view AFLHC match fixtures and other Junior Football news involving the Bombers