Home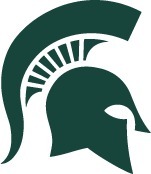 Spartans Basketball Club Inc.
P.O Box 1530, Melton, Victoria 3337
spartans@meltonbasketball.com.au
http://www.facebook.com/SpartansBasketballClub
Equiries are recommended to be made by email. You will then be contacted by the appropriate person to best assist you.
Urgent matters can be directed to Natalie Murphy (Club President) on 0400 699 826
History
The Spartans Basketball Club began in December 2011 as a new proposed club in the Melton Basketball Association. The name and colours are based on the Michigan State Spartans, a US college basketball team. The colour Green was selected as something different to other clubs and the 'warrior' image seemed fitting for a new club fighting to establish itself in the Melton Basketball Association.
A large number of coaches and players quickly jumped on board and soon after a small committee formed to organise teams, uniforms and training locations for the new club. In less than 2 months, 13 junior teams and a Senior Men's and Women's team were formed under the Spartans Basketball Club name. 2016 Winter season sees us growing to 16 Junior Teams and both Senior Men & Womens teams
Committee
President- Nat Murphy
Secretary- Stacey Blackmore
Treasurer- Danielle Clarke
Team Manager Coordinator- Lisa Nicholson


We are always looking for helpers to get involved and be part of growing the club. If you would like to lend a hand please let us know! spartans@meltonbasketball.com.au