Whats New at EJBC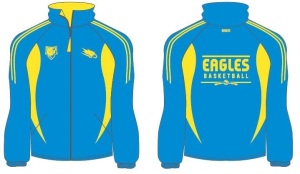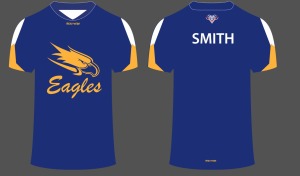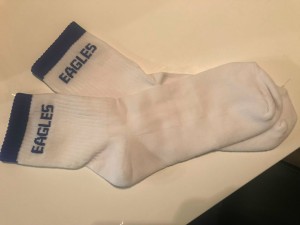 Winter Season 2019
REGISTRATIONS ARE NOW CLOSED - We had a terrific response from all our Summer Season members thank you. Teams were filled with new players at rego day on Saturday. So Eagles are still strong - thanks to everyone.
TRAINING SHIRTS, JACKETS, SOCKS & SHORTS
All training shirt and Jacket orders and inquiries should go to
Penny Shepherd -email: ejbcuniforms@gmail.com

Very popular and anyone and everyone can wear one - we even have a proud Grandma wearing hers - yes with Grandma on the back :)
Training Shirts - $35.00
Jackets - $65.00
Socks - $15.00
Shorts - $35.00
An order will be placed very soon - so please have your order requests to Penny.
email: ejbcuniforms@gmail.com
MENS and WOMENS TEAMS
REGISTER YOUR INTEREST - THIS SEASON HAS STARTED ALREADY ALTHOUGH IF YOU ARE INTERESTED IN PLAYING PLEASE EMAIL eaglesjbc@gmail.com
If you are interested in playing Mens or Womens social basketball - the Eagles JBC now have both teams. You need to be 17yrs and older to take part.
All enquiries to - eaglesjbc@gmail.com