Sponsor Information
Rollspack Pty Ltd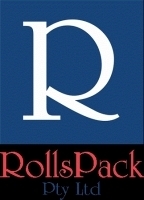 www.rollspack.com.au
RollsPack® are 'Experts in Packaging'
RollsPack® Pty. Ltd. has been operating in the flexible packaging industry since 1985 and can manufacture products to your specification. Our high tech manufacturing, quality, efficient service and delivery have secured a client base that comprises some of Australia's most prestigious companies.
Efficient Glass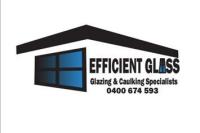 Glazing and Caulking experts.
Contact Theo on 0400 674 593
Crystal Cleaning Services

For all you professional cleaning needs, including:
Carpet and Upholstery
Steam / Dry Cleaning
Vacate / General Cleaning
Tile & Grout Cleaning
Call Steve on 0411 75 22 79
FC Soccer Academy

http://fcsocceracademy.com.au/
Children's soccer in Melbourne is different from adult soccer, and understanding children is an important part of youth coaching. Children need exercises and complete practice sessions geared to each age level's specific needs and abilities to play soccer. FC Soccer Academy provides children's soccer development through modern youth training based on German Football guidelines of developing soccer players. At FC Soccer Academy we use a basic structure in dividing children's and youth soccer training into four levels making practices and matches age and development appropriate, ages six and under basic instruction, ages eight and under basic training, ages ten and under intermediate training and ages 12 and under advanced training. Under 14 & under 16 an introduction to high-intensity interval training.
Leyton Real Estate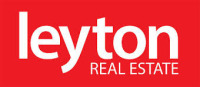 www.leytonre.com.au
An independent family-owned business established in 2007 by Tony Le, Leyton Real Estate has set a new benchmark for excellence through long term relationships built on trust and a singular ongoing goal of achieving the best possible outcome for all our clients at all times.
With the benefits of more than 18 years experience in real estate industry, extensive training, fine-tuned systems and cutting-edge technology, Leyton Real Estate will guarantee your peace of mind and guide you through buying, selling or leasing a property in the City of Greater Dandenong and surrounding areas.
Leyton Real Estate offers a straightforward service, which is delivered with respect and courtesy in a timely and cost-effective manner by a team of highly trained property specialists. We bring about the wind of change in modern real estate services, where our clients' interests come first. While Leyton Real Estate is always looking for opportunities to expand and strive to be the best agents in the area, our focus remains the same, that is to provide you the best service available in real estate.