Sponsors
Fast Track Property Investment
https://www.ftpi.com.au/
Fast Track Property Investment provides an opportunity to access innovative Property Development Profits through the 35 Latitude Development Fund.
Higher Potential Return - Targeting returns of 15%+ p.a.

Shorter Time Frames – Typical Projects completed within 24 mths.

Lower Risk – Peace of mind, strong security backed by tangible assets, history of project performance.

Lower Entry Point – Minimum investment as low as $20,000

Prime Locations – Align with projects in high demand locations that have low supply.
The 35 Latitude Development Fund
A Simple Way To Generate 15%+ Returns With As Little As $20,000

Love Realty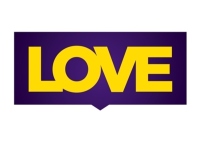 http://www.loverealty.com.au/
Whatever your real estate needs, you're in safe hands with Love Realty, the people who guarantee to 'always call you back'.

Love Realty is a young company with fresh ideas, yet backed by 30 years combined experience in the real estate industry. Our objective is to provide the best training, support and work environment for our team so that we deliver the highest standards of service to our clients. At Love Realty, we pride ourselves on our ethics, with our internal beliefs and training ensuring this is a way of life for every member of our team.

Our goal is to earn a testimonial from each of our clients, and to give them every reason to return to us for their future real estate needs or to recommend us to family and friends.
Charlestown Bowling Club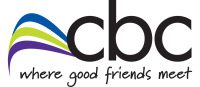 http://www.charlestownbc.com.au/
Charlestown Bowling Club is very proud of our commitment to the community, providing ongoing support to local Charity, Health, Service and Sporting organisations annually.
We provide members & visitors with great facilities, outstanding entertainment, a vibrant Bar & Bistro dining option along with fun filled social activities. Our newly refurbished club is family friendly with a playground for the kids.
Phone 4943 3766.
Blackburns - Business and Financial Services

http://www.blackburns.com.au/
Blackburns are a specialist firm advising small businesses and family groups in Newcastle and the Hunter Valley.
Our aim is to partner with our clients to deliver strategic financial solutions and help people achieve their financial and lifestyle goals through proactive and transparent advice.
We are a friendly team delivering personal service as your trusted advisers.
Experts in Cloud-Based Accounting – helping facilitate the right finance solution in a timely and pain free manner
Our Services
Accounting and Taxation

Cloud Based Accounting

Business Advice

Business Super Coach

Bookkeeping Services

Self Managed Super Funds

Financial Planning & Investment Management

Home Loans & Business Finance
Belmont Hotel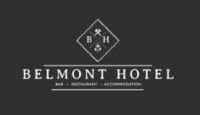 http://belmonthotel.com.au/
Here at the Belmont Hotel, we are proud of the things that set us apart: our superb Sports Bar, our large and well appointed Function Room & Bistro, our children-friendly approach, the quality of our service and the commitment of each and every staff member to making sure you enjoy every visit to the Hotel.
We encourage you to visit the Hotel. Have a drink in the Bar or a meal in the Bistro. Watch some sport. Introduce yourself to the staff. Become a member of our social club. Above all, relax and enjoy yourself!
PowerEarth

http://www.powerearth.com.au/
An electrical engineering consultancy firm that provides specialised engineering, design and management services to many major Power Utilities, Water Utilities, Transport Companies, Manufacturing Companies and Mining Companies throughout Australia.
In 1994 the current Managing Director, Phillip Morriss, started operating under the company name Morriss Engineering Solutions Pty Ltd. The company PowerEarth Technologies started in 1999, operating concurrently with Morriss Engineering Solutions until 2003. At this time, both companies were combined under the single operating name PowerEarth Technologies Pty Ltd.
ALFABS Engineering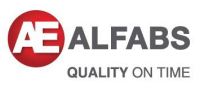 http://www.alfabs.com.au/
Alfabs Group are a well established heavy engineering company that boast experience and diversity through many differing business units across the Mining, Infrastructure, Energy and Construction Sectors in NSW and QLD. The Alfabs Group are committed to our legislative responsibilities by encouraging the constant growth and development of our People, Safety, Quality and Environmental Systems and practices.
Originating form the 1950's as "Alfabs Engineers", the company has been an operated and owned "family business" since 1986. The company still remains under the direct management of the family who continue to commit to maintaining their reputation of providing professional services whilst instilling everlasting relationships with their clientele.