Sponsors
Fast Track Property Investment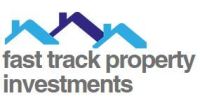 https://www.ftpi.com.au/
MAKING PROPERTY INVESTMENT SIMPLE
Everyday Australians certainly have an affinity with property. However many never take the first step to investing. And of those that do, most never spend any time to learn the skills needed to become successful property investors.
Everyone has heard stories of someone who has been successful investing in property. What they haven't seen is the hard work or the time invested to create that success.
Unfortunately too many people think all you have to do is go to your local real estate agent, spend five minutes scanning the listings and hey presto!...you're on easy street.
If you really believe this, I wish you good luck in your journey. However you should probably close our site right now, because we probably are not suited to work together.
To find out more or discuss your investment opportunities phone 0432 895 465 or email admin@ftpi.com.au
Belmont Hotel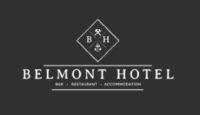 http://belmonthotel.com.au/
Here at the Belmont Hotel, we are proud of the things that set us apart: our superb Sports Bar, our large and well appointed Function Room & Bistro, our children-friendly approach, the quality of our service and the commitment of each and every staff member to making sure you enjoy every visit to the Hotel.
We encourage you to visit the Hotel. Have a drink in the Bar or a meal in the Bistro. Watch some sport. Introduce yourself to the staff. Become a member of our social club. Above all, relax and enjoy yourself!
PowerEarth

http://www.powerearth.com.au/
An electrical engineering consultancy firm that provides specialised engineering, design and management services to many major Power Utilities, Water Utilities, Transport Companies, Manufacturing Companies and Mining Companies throughout Australia.
In 1994 the current Managing Director, Phillip Morriss, started operating under the company name Morriss Engineering Solutions Pty Ltd. The company PowerEarth Technologies started in 1999, operating concurrently with Morriss Engineering Solutions until 2003. At this time, both companies were combined under the single operating name PowerEarth Technologies Pty Ltd.
ALFAB Engineering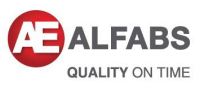 http://www.alfabs.com.au/
Alfabs Group are a well established heavy engineering company that boast experience and diversity through many differing business units across the Mining, Infrastructure, Energy and Construction Sectors in NSW and QLD. The Alfabs Group are committed to our legislative responsibilities by encouraging the constant growth and development of our People, Safety, Quality and Environmental Systems and practices.
Originating form the 1950's as "Alfabs Engineers", the company has been an operated and owned "family business" since 1986. The company still remains under the direct management of the family who continue to commit to maintaining their reputation of providing professional services whilst instilling everlasting relationships with their clientele.