Home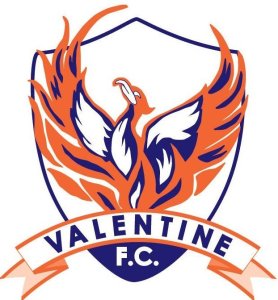 Welcome to Valentine Eleebana Football Club

2015 Macquarie Football Club of the Year
Please check your team draw for the new dates of postponed Rounds 1 and 2.
Please download our club handbook for all information which is located at the bottom of this page
Contact Mel - registrar@vefc.com.au for assistance
MINIROO PRE SEASON KICK OFF PROGRAM
Valentine FC is running a MiniRoo Pre Season Kick Off Program for 6week for any children aged between 4 - 9 years Commencing 21st February. $80
Followed by a 10 week program commencing 25th April $120
ALDI MiniRoos is designed for kids of all abilities, the nation-wide initiative uses short, game-based sessions to introduce the sport of football to newcomers in an inclusive way. It focuses on learning new skills, being active, making life-long friends and, potentially, unearthing the next generation of Socceroos or Matildas.
Register Now at www.miniroo.com.au
Tuesday 4.30pm - 5.30pm 6 wks program Commencing Tuesday 21st February , Croudace Bay Oval
10wk program Tuesdays 4.30pm - 5.30pm Commencing 25th April , Croudace Bay
We have a new smartphone app - search for "Team App" in the store - its free, then register and search for Valentine FC. Up to the minute news, information, coming events, weekly fixtures, ground closures etc - all delivered straight to your mobile phone.

*****************************
CLUB CALENDAR
16.01.17 Registrations Open
5.2.17 Rego Day Information Day 1pm – 4pm
12.2.17 Rego Day Information Day 1pm – 4pm
19.2.17 Registrations Temporary Close
Players need to be registered and financial ready for team finalisation and development of team sheets
20.2.17 U6's Parent Orientation & Team Finalisation Croudace Bay 5.30pm
21.2.17 U7 – U17 Community Team Finalisation Evenings
2.3.17 VEFC Coaches Meeting Valentine Bowling Club 6pm
4.3.17 Coaches Kit Collection 9am – 12pm
4.3.17 NPL SEASON LAUNCH - BELMONT 16's
7.3.17 U12 & UP TEAM SHEETS SIGNATURE EVENING 6 – 9pm
8.3.17 Teams Registered with Macquarie Football
NPL ROUND COMMENCES
13.3.17 Community Team can commence Training
2.4.17 U6-U9 Gala Day Trial games Croudace Bay – Compulsory for all teams
TBA Team Trials u10 and Up
22.4.17 Jnr Competition Starts
27.8.17 End of Season GALA DAY u6 – U10
16.9.17 Jnr Presentation DAY 1-4pm – followed by parent player camp out
***************************
CLUB UNIFORM
Playing Shorts & Sock are available from the online clothing shop please allow up to 4 weeks for ordering to arrive. Players in U6 Teams will be able to purchase shorts and socks from Club house on registration days and team finalisations. Please refer to our hand book for sizing guide
https://www.joma.com.au/product-category/team-joma/valentine-fc/
NPL Players - Please do not order online