Home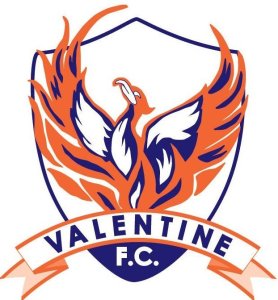 WELCOME TO VALENTINE ELEEBANA FOOTBALL CLUB

Valentine Eleebana Football Club (commonly known as Valentine Phoenix) has been the largest football club in Northern NSW for over five years, with a membership of over 850 registered players and officials, plus over 1,500 associate (adult) members and families.
Valentine FC consists of a large number of community junior teams aging from six to 16 years, competitive inter-district teams aging nine to 12 years and senior community teams including over 35's and social teams. At the end of 2015 Valentine FC were also promoted into the PS4 National Premier League (NPL).
Within our Club there is a junior academy which aims to further develop and advance football skills. At the end of each season Valentine FC holds one of the largest gala days with over 1,000 children participating.
REGISTRATIONS ARE NOW OPEN

UPDATE ON 2018 REGISTRATIONS
Registrations will close midnight 17th February so we can finalise numbers & teams. They will only re-open if we have positions available in some age divisions –
The following age groups are waitlist only:
U12s
U13s
U14s
U16s
U17s
All Age
O35s
U15s - only has a couple of spots available
Still taking interest for GIRLS ONLY Teams in U6s – U11s
*I have an U10s team looking for 4 players – if there is a group of 4 friends that would like to play together and go to Floraville or Jewells Public School, email registrar@vefc.com.au ASAP
*There are positions available in our U9s Development Team - email your interest to Mel ASAP as trials will be held next week for the remaining positions.
INFORMATION ON TEAM FINALISATION NIGHT
Team finalisation night is where we meet in age groups and co ordinate teams. From that, your team will decide on their training preference, a Coach and a Manager. Information will be given about the season ahead, clothing and how to purchase, and when training commences. If a player is not in a team it is important they attend or you will need to email Mel – registrar@vefc.com.au to ensure they are put in a team.
REGISTER NOW!
Community & Development Teams – you will select your package under Valentine FC
SAP & NPL Teams – you will select your package under Valentine FC (PREMIER)
https://live.myfootballclub.com.au/SelfReg/Login.aspx?chkcookie=1
Please see the pdf below with information on Fees & charges and How to register
REGISTRATIONS WILL TEMPORARILY CLOSE ON THE 17TH FEBRUARY AND WILL OPEN RE-OPEN IF THERE ARE VACANCIES IN AGE GROUPS
________________________________________________________________________
________________________________________________________________________
IMPORTANT UPCOMING DATES FOR REGISTERED PLAYERS IN COMMUNITY TEAMS
Team Finalisation is a compulsory event where players will be allocated into teams, decide Coaches & managers as well as training times. You will not be allocated into a team if you do not attend or havent contacted us to let us know of your unavailability.
| | | |
| --- | --- | --- |
| EVENT | DATE | TIME & VENUE |
| U6 Team Finalisation | Monday 19th February | 5.30pm – Croudace Bay Complex |
| U7 – U13 Team Finalisation | Wednesday 21st February | See age group times below |
| Managers & Coaches Meeting | Wednesday 28th February | 6.30pm - Charlestwon Bowling Club |
| Kit Collection | Saturday 3rd March | 10am – 12pm – CB Complex |
| Team Signature Night U12 + | Monday 5th March | 5.30pm – 7pm – CB Complex |
| Training Commences | Monday 5th March | CB Complex & Eleebana Oval |
| | |
| --- | --- |
| U7+ AGE GROUP TEAM FINALISATION | Wednesday 21st February – CB COMPLEX |
| U7 | 5.30pm |
| U8 | 6.15pm |
| U9 | 6.45pm |
| U10 | 7.15pm |
| U11 | 7.30pm |
| U12 | N/A |
| U13 | N/A |
Reminders will be placed on our FB page and through Team App
FOR INFORMATION ON THESE EVENTS OR REGISTRATIONS:
Email Mel: registrar@vefc.com.au
________________________________________________________________________
SPONSORSHIP OPPORTUNITIES AVAILABLE FOR 2018 SEASON
As one of the largest football clubs in Northern NSW, your business can gain exposure and access not only to registered players but a wide range of associate members, friends and families.
There are a range of packages available ranging from $150 to platinum sponsors. Download the Sponsorship Prospectus to find our more information.