Home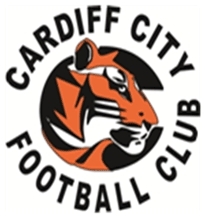 Welcome to the 2017 Football Season at Cardiff City Football Club.
We look forward to a very happy & successful season both on & off the field.
We are Pleased to advise that Cardiff City Football Club is celebrating 20 years since the return of Snr Football in Cardiff during the 2017 season.
A wonderful cocktail Evening (Jacket & Tie, no exceptions) has been organised to celebrate this milestone on Saturday 22nd July at Warners at the Bay Hotel. We Welcome & Invite any past or present Players, committee members, family, friends or supporters to attend this memorable evening.
This is a strictly ticket only evening. Tickets are $35 per person & are on sale at every home game or can be purchased through Leanne Elloy 040 230 8629.
Tickets a limited & No tickets will be available on the night so get in quick!
A night full of Fun, Laughter, reminiscing & catching up with old mates.
If you are an interested player looking to become part of CCFC please contact President Chad Lane or Treasurer David Konik with any enquires.
We welcome back New & Ongoing sponsors of CCFC and we encourage the entire Football community to thank them for their support in our 2017 Season.