Womens Football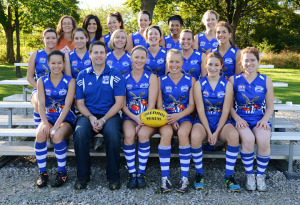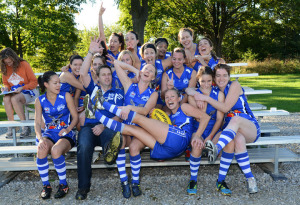 The Etobicoke Kangaroos Australian Football Club has a Women's team competing in the women's league of AFL Ontario.
The Etobicoke Lady Roos provides a great opportunity for women to experience and play Australian Football competitively in Toronto, Canada.
The Etobicoke Lady Roos first competed in the AFL Ontario Women's Division in 2011 and have found continued growth and success on and off the field, thanks to the continual hard work of coach Kent Billing and the commitment shown by the girls, who are a testament the excitement and enjoyment that can be experienced playing Australian Football.
Those interested in giving Australian Football a go, no matter what your fitness or sporting background, Contact team co-ordinator, Terri Iwaskow via e-mail at terriiwaskow@hotmail.com.
Lets Go Lady Roos!