We Are Balwyn
---
Next Games
SENIORS
PRELIMINARY FINAL
Saturday 14th SEPTEMBER 2019 at 2.10pm
vs. BLACKBURN
at
BAYSWATER RESERVE
WINNER PROGRESSES TO GRAND FINAL vs VERMONT
RESERVES
GRAND FINAL
Saturday 21st SEPTEMBER 2019 at 12.05pm
at
BAYSWATER RESERVE
Preliminary Final action this Saturday for the Seniors who will take on Blackburn for the right to have another crack at Vermont in the Grand Final.
We hope to see all Tiger fans there cheering te boys home!
Congratulations to our Reserves on their 18 point victory on Saturday, earning them the week off, and direct passage to the Grand Final! Go Tigers!!!
---
Rocket's Recap
---
The Love Story
A heavy track at Bayswater after a few days of rain was always going to lead to a tough tight contest against Vermont.
Our focus for the day was basic footy. We knew it was going to be a scrap, and that opportunities would have to be taken. We started pretty poorly. We tried to play a bit more to a dry type of day than the wet conditions we had. We overused the ball and turned it over. This gave Vermont the chances they needed to put some scores on the board. We were able to get some late push in the quarter to only be down 1 point at quarter time.
We started the second quarter in much the same way. We were winning a bit of the ball through the likes of Tags, Veitch and Urbs in the middle, but just didn't use it well. We also gave ourselves a few opportunities but couldn't kick a major for the quarter. Thankfully our defensive grouped held up really well, rebounding all the entries that came their way. Beddo, AB and Charlie returned the ball as quickly as it came in whilst negating their opponents from getting any quality ball.
The second half saw us finally start playing more to the conditions and more team based footy. Noah had a great second half providing us with great drive from the wing. Jimmy Forrest and Northy gave us some great targets, and opened up space for Xavier in the forward line. We also pressured the ball better and created turnovers in dangerous areas leading to us slowly getting some ascendancy, leading by 5 points at 3/4 time.
The last quarter was still very much in the balance, but we were able to make some big plays in big moments and finish the hard work. A great win against quality opposition.
We now wait to see who we take on in the Grand Final in to weeks. Either way it will be a side we have played this finals series in Vermont or Blackburn. We look forward to the challenge that awaits us.
---
Sponsor of the Week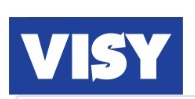 www.visy.com.au
Fully integrated packaging and resource recovery solutions
Visy is a global leader in the packaging, paper and resource recovery industries, providing high quality, innovative and sustainable packaging products and solutions. We have been leading packaging innovation in Australia for over 70 years.
We offer unique, fully integrated, forward thinking closed loop packaging and recycling solutions that align with customer and industry needs. Our manufacturing and processing, technology, logistics and design are part of a streamlined system that ensures our packaging solutions are consistently among the best in the world.
---
FOLLOW US:
FACEBOOK: Balwyn Tigers Football Club
Don't just barrack for your club - Support Us! Whether you be a Sponsor, member, volunteer, parent, partner, family ... it takes many and varied efforts to keep this great club going and to be able to enjoy the rewards of success ... how are you going to be involved this season?
Sponsorship - Link your company with the professional and successful Balwyn Tigers brand. Let us design a package to suit your company (and your budget). Contact President Richard Wilson - 0407 949 178
Player Sponsorship - do you have a favourite player? Someone that you love to watch play, or would just like to support? Packages are available for $650 or $1,100 (additional benefits). This is your opportunity to take a Tiger under your wing and get significant branding and exposure for your business, or personally. Contact Football Manager, Jo Tregear, 0412 172 183 to secure your player.
Volunteers - we're always happy to hear from anyone who wants to get involved, or who has some special skill that you think might be able to assist the club.
---