NEWS & REVIEWS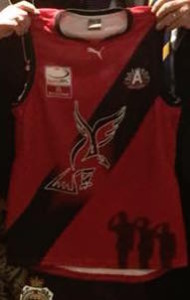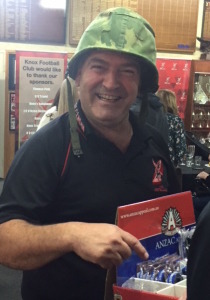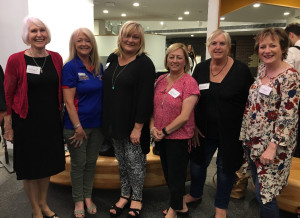 Presidents Report
Thank you for a fantastic day on Saturday with a huge amount of support shown at the 2018 Presidents Lunch.
It was great to have so many Sponsors, Supporters and representatives from Knox Womens Football Club, Knox Gardens Cricket Club and Knox Gardens Tennis Club in attendance.
Guest speaker Mark Allen was very entertaining with his stories of the Pro-Golfing circuit and his years as a radio commentator.
Thank you to PFD Foods for their donation of Collingwood Coaches Box Experience and table for their Presidents Lunch, both auction items realised a profitable return for the club.
The Reserves and Seniors sides looked awesome in their Anzac jumpers
Both sides displayed the true spirit of the Anzac with a never give up attitude - they can all be extremely proud of their on field performance. Thank you also to those that supported Bayswater RSL by purchasing an Anzac badge or item.
Women of the EFL
It was a photo opportunity at the EFL Season launch the other week when past and current Senior Club presidents caught up during the evening. The first dinner of the Season will be on Wednesday 16th May @ East Ringwood Football Club. Guest Speakers: Georgia Cornell & Bec Daniher from Fight MND and Jess Mulholland from AFL Victoria. If any Knox ladies are interested in attending please RSVP to me by 1st May
This Saturday the Knox Women's Football Club will be playing at Knox Gardens Reserve at 12pm
Jane Barbanti - President
Make sure you check out the
Sponsors Special Offers
Section on this site for discount offers
and club benefits being offered by our sponsors
****
Club Uniform
All players and coaching staff of the Knox Football Club
are required to be dressed in the following attire on the way to and from all
Home and Away games:
Black Pants, Black Shoes, Club Polo Top and/or Club Hoodie
Merchandise purchases can be made by contacting
Bill Saunders on 0428 112225 or billsaunders@live.com.au
****
Keep up to date with all the happenings around our club by clicking on
Events Calendar and join our Facebook community,
these pages are being updated regularily.
****