Home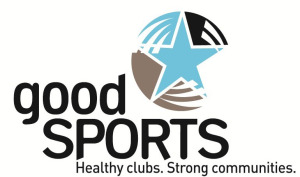 Jervois Bluds Football Club
Welcome to the 2018 Football season!
We welcome back Steve Mckeown (0419823920) as President of the Jervois Football Club and Sally Kluske (0429813320) as Secretary.
Learn, Respect, Achieve
Junior training will be held Tuesday nights at 5pm commencing the 6th February 2018 at the Murray Bridge Showgrounds and Thursday nights at 5pm at Jervois Football Club.
Accountability, Positivity, Respect
Senior training will be held every Tuesday and Thursday night at Jervois Football Club at 6.30pm.
Contact the relevant coach for further information.
Coaches
Under 7's TBA
Under 9's Rob Wilkinson 0404351910
Under 11's David Page 0405731810
Under 13's Michael Bates 0458407770
Under 15's Phil Hand 0435445317
Under 17 ½'s Scott Chandler 0417994100
B Grade Daryl Thomas
A Grade Ryan Willits and Russell Jarvis
Junior Committee
President Craig Schulz 0421912943
Secretaries Chantelle Flint 0438318327
Trudy Hicks 0437020030
Email – jervois.juniors@outlook.com
* 2018 Merchandise *
https://nelsonteamwear.com.au/club/jervois
We have had a few people check out merchandise stock at the club. Ordering has been EXTENDED for a early season delivery. Ordering dates Feb 19th - 26th. PLEASE click on this link to order or enquire on stock. We will be at the club tomorrow night to check any of your enquiries. WE DO NOT WANT ANYONE to be disappointed because they missed an order!
Here is the link as promised to order personalised footy jumpers and merchandise. Some merch is listed as "make an enquiry" We may have the item in stock supplies we currently hold at the club. Get on board and get your merch ordered before the cut off time.

This is new to our club so spread the word.
PLEASE Share onto Juniors / Blud Brothers pages so everyone knows

Under an arrangement through SA Community Football the National Australia Bank Introducer Program allows for the Jervois Football Club to earn cash for any home, investment or business loan that we refer to NAB. For introducing a loan to the NAB, JFC can receive a commission on the loan amount. For example: $250,000 loan can equate to $1000 commission to the club or $400,000 loan = $1600 commission. Anyone connected with the Jervois Football Club can refer a loan. For more information contact the Club's NAB represntative - Claire Richards. Claire.N.Richards@nab.com.au or 0885391200