Home
Welcome to the Official Website of
The Kangarilla Football Club
Our Vision:
"To provide a healthy, competitive and social environment for the promotion of football in the local community focussing on supporting the development of players, officials and supporters alike"
Our AGM is being held on the 17th of October at 7:30pm at the Kangarilla FC.

As there is a changing of the guard, there are key positions that need to be filled, President, Vice-President and Junior Director are all positions on the main committee that are becoming vacant.

As we know volunteers are the life blood of any club, so whether it's a major or a minor role please make yourself available.

It is vital that all of these positions are filled with people who are enthusiastic and keen to make a difference at our great club.

I encourage all Players, Parents,Supporters and former players especially to get to the meeting and make yourself available to help our club to continue to grow.

A huge amount of work has been put in over the last 5-6 years to get the club back into a position of strength, so let's make sure we don't let that momentum slip.

STAND AND MAKE A DIFFERENCE.



Anvers Pallet Fundraiser

We have sold out of Moscato! All other varieties still available but get in quick to secure this great wine at an incredible price! Available over the club or message us if you want to reserve some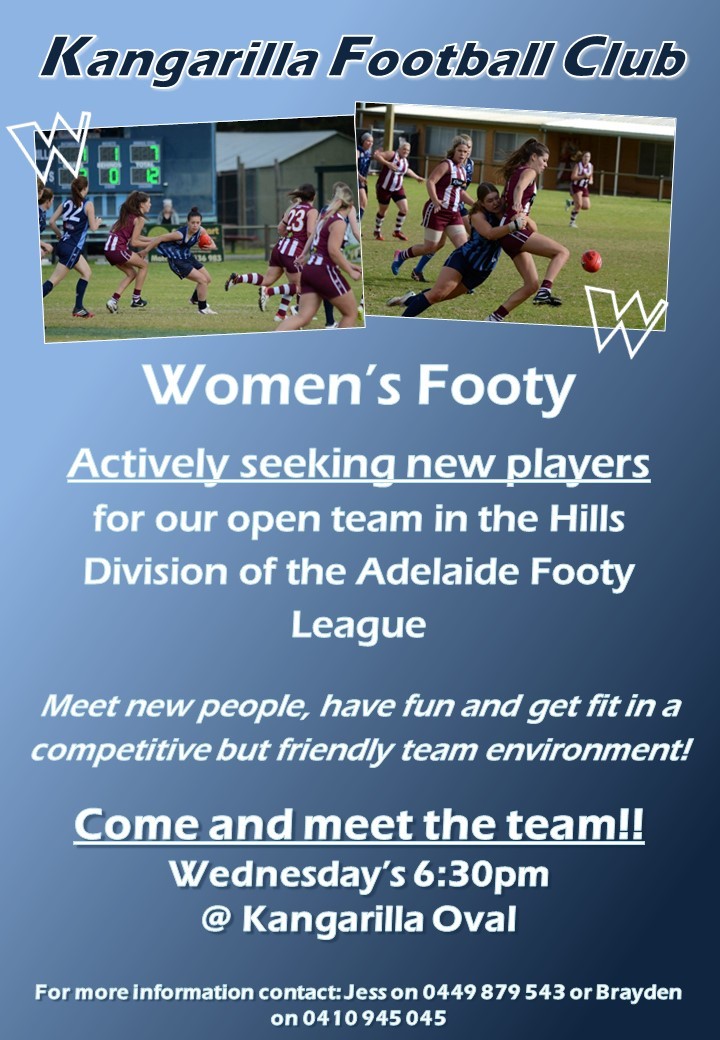 Saturday Night Meals
The clubrooms are open every Saturday night from 5:30 pm throughout the summer months serving hot meals (meal service 6 - 8 pm) and ice cold drinks.
Why not take the night off, come down for an affordable feed and catch up with some familiar friendly faces!!
AGM Appointments
Congratulations to the following members who were elected at our AGM
President
Tony Virgo
Vice-President
Jason Godfrey
Senior Football Director
Gary Pelham
Treasurer's
Gary Bilney
Leigh Thredgold
Secretary
Rowan Hearne
Junior Football Directors
Katrina Pottage
Catherine Beagley
Merchandise Officer
Linda Crane
General Committee
Raylene Godfrey
Ian Hansen
Jarrad Hirst
Melissa Donaldson
Womens Football Director
Brayden Dowling
Junior Football Committee
Katrina Pottage & Catherine Beagley (Chair)
Melissa Donaldson
Sam Donaldson
Sponsorship
Rob Kenny
Social Committee
Tarni Beck
Beth Freeman
2018 Training Times
Senior
Tuesday & Thursday Nights from 6:30pm
Senior Colts
Tuesday & Thursday 5pm Start
Under 16 & 14's
Tuesday & Thursday 5pm to 6.30 pm
Open Women's
Wednesday 6:30 pm
Modifieds (U/9 & 11 ) Training
Commencing: Wednesday 28th March 5pm
All training is held @ Kangarilla Oval
Keen to come out for a kick?
Contact Us