Welcome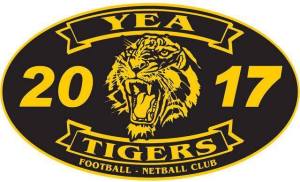 TIGER 

NEWS >>>

 
Welcome to the Yea Football Netball Club Website.
Season 2016 is completed and what a wonderful year it was! Our Senior Footballer's returned to finals after a decade while our reserves missed out by percentage. In Netball, all grades made finals with D Grade winning another premiership - congratulations girls!
Congratulations to all award winners and club representives throughout the year. To our members, supporters, players and sponsors - thank you for your ongoing support year in, year out. We cannot thank you enough for all of your efforts to keep this club ticking along. We look forward to seeing you again in 2017!
Recently we held our 2016 AGM and a new committee was appointed. We're excited about the coming season. If you have any questions, do not hesitate to contact the club. Go Tigers!
Brad Watts Sue Spagnolo
YFNC President YFNC Vice President
0417892396 0438924257
bjwatts5@bigpond.com mick_sue3@bigpond.com
The Club now has its own app. Download the Yea FNC App to keep up to date with all the news around the Club including juniors and seniors.
Click on the team app logo below to check it out and register for Yea FNC updates: