Football News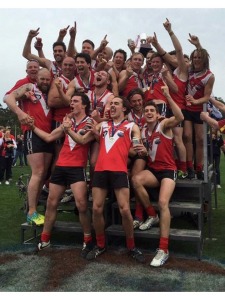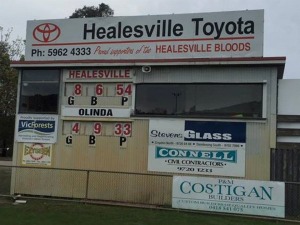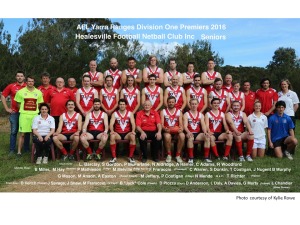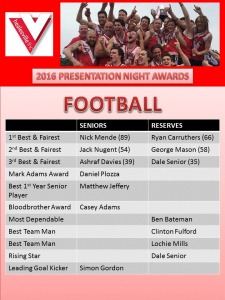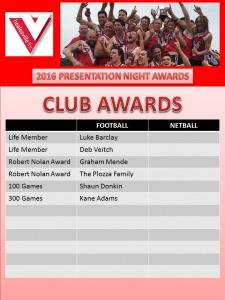 PRACTICE MATCHES
Saturday 25th March 2017
Healesville vs Croydon at Healesville
Seniors/Reserves/U19s - times to be confirmed
Saturday 1st April 2017
Healesville vs Wantirna South at Healesville
Seniors/Reserves/U19s - times to be confirmed
2017 Season Opener
Saturday 8th April 2017
Healesville vs Gembrook-Cockatoo at Healesville
2017 FOOTBALL COACHING DEPARTMENT
On behalf of the Healesville Football and Netball Club we are excited to confirm our Football Coaches for the 2017 Season.
SENIOR TEAM:
COACH: Bryan "Jack" Cole 0421 343 371
SENIOR ASSISTANT COACHES: Brendon Murphy and dam Easton
RESERVES TEAM:
COACH: Luke Barclay 0400 363 865
UNDER 18's:
COACH: Mark Farrow 0458 167 885
ASSISTANT COACH: Wayne McVay
Jack is back with his Premiership coaching team to take on the Seniors once again and looking for back to back Premierships.
Luke is back for the Reserves team and keen to get our boys thru to the Grand Final this year after coming 3rd in 2016.
We welcome Mark Farrow to the Senior Club as Coach of the Under 18s. He has a proven record with the Junior Football Club with a Premiership under his belt and Assistant Reserves Coach in 2016. He is keen to get on with it and looking forward to developing our Under 18 boys.
BLOODS DRIVE
Would you like to be part of our Bloods Premiership Club? We are always looking out for passionate people who want to become part of our community. Everyone is welcome, you don't need any experience and you can participate in as little or as much as you want. If you are interested, please contact us via,
General Enquiries: Bec Plozza 0422 886 743 e:secretary@healesvillefootballclub.com.au
Football: Beverley Oliver 0428 608 799 e:football@healesvillefootballclub.com.au
Netball: Kym Escourt-Barclay 0438 200 612 e:president@healesvillefootballclub.com.au
2016 PREMIERSHIP WINNERS:
HEALESVILLE
RESULTS:
Grand Final - Sunday 24th September at Healesville Football Ground
SENIORS
Healesville 8.6-54 def Olinda Ferny Creek 4.9-33
Goal Kickers:

S. Gordon 2, R. Woodford 2, J. Savage 2, P. Macfarlane, D. Anderson
Best Players:

T. Costigan, D. Anderson, J. Nugent, D. Plozza, M. Jeffery, L. Barclay