Interesting Club Facts & Folklore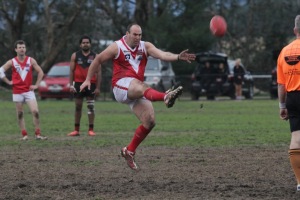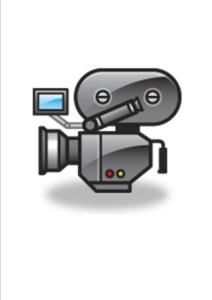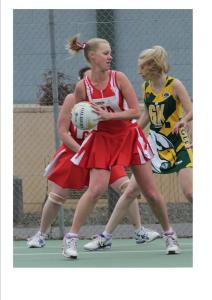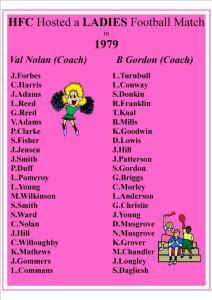 Luke Barclay has played 174

consecutive games since the start of

2005 until the end of 2013 without Injury
2011 YVMDFNL Start Videoing
Football & Netball games
2010 First Female President
in the History of the Club
"Kym Estcourt Barclay"
1979 Ladies Footy Match
In 1979 the Healesville Ladies decided to play a Footy match.
The Melbourne Football Club Loaned Val Nolans Team the
footy Jumpers and boots. The Healesville Supporters were
given a preview of Carlton's Bluebirds strongest competition,
baton twirling skills, well proportioned figures and general
appearance were enough to make the Bluebirds shutter. They included
Lovely Louie (Alan Lewis)
Sexy Schmol the mol (Chris Schmolling)
Cuddley Colin (Colin Pulham)
Pretty Perry (Perry Wandin) All reports have it that it was a great day
had by all.
Father & Son
Bill Gordon and Simon Gordon
were Club Leading Goal Kickers
1983 & 1996
2011 4 Sets of Brothers play
in the same game
Danial & Michael Collins
Oskar & Gizzy Mills
Luke & Clint Barclay
Casey & Kane Adams
--------------<>---------------
1985
C. Richards kicked 16 goals 7 points
against Warburton and Healesville went on
to be Premiers that year.
------------------~~~~-----------------
2005
YVMDFL returned to Netball Competition
and Jodie Chandler was best in overall competition
as well as Best & Fairest for Healesville
------------------->0<-------------------
1980
Mark Fisher after getting B&F in 1979 went down to the Melbourne Football Club for a training run, closely followed by Mark Adams and Wayne Parish. 3 Great players who were given the oppotunity to dream the dream.
--------------------------------------------(*********)-------------------------------------