MEMORABILIA "A Walk Down Memory Lane"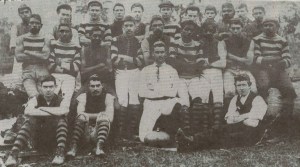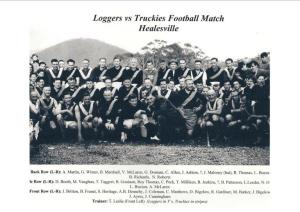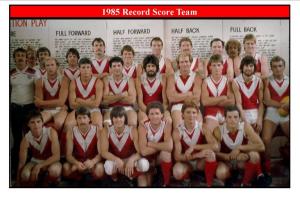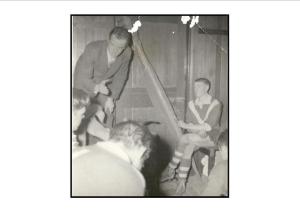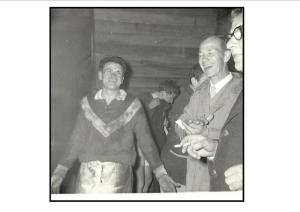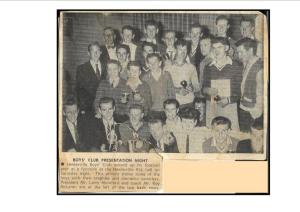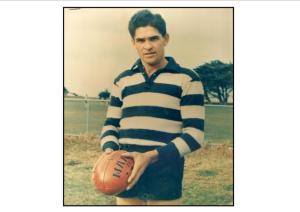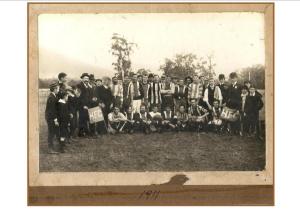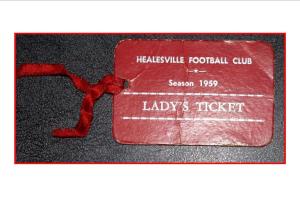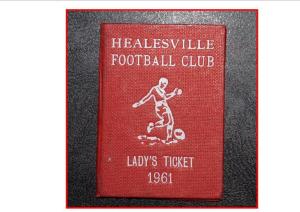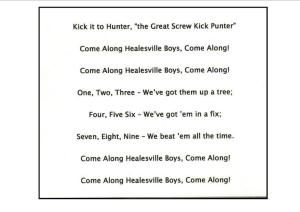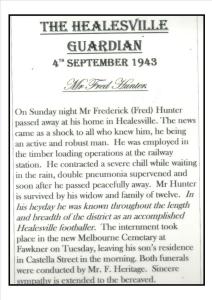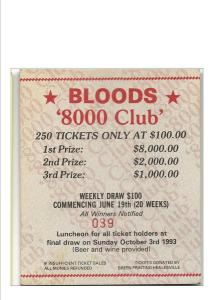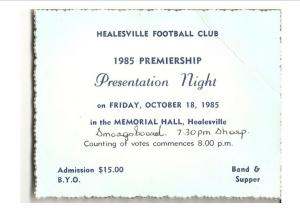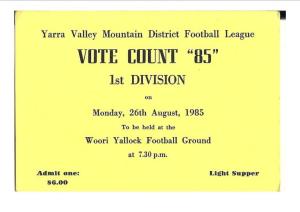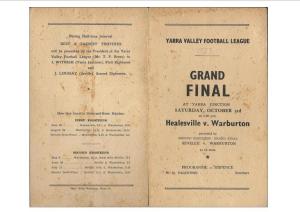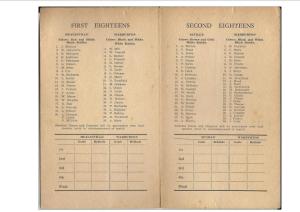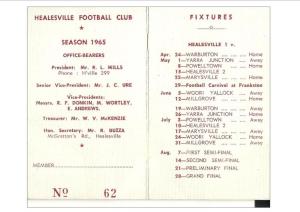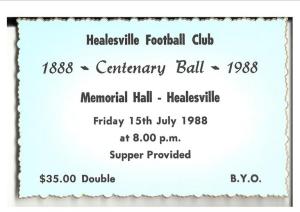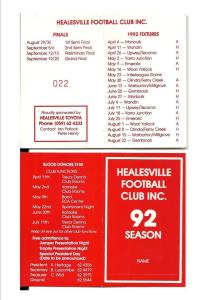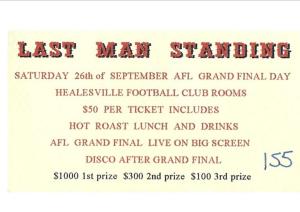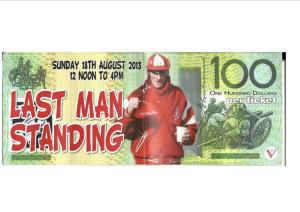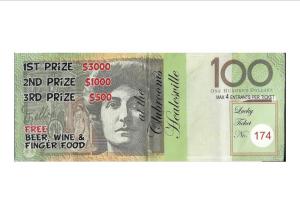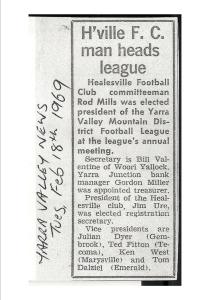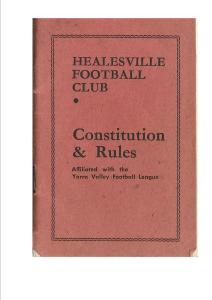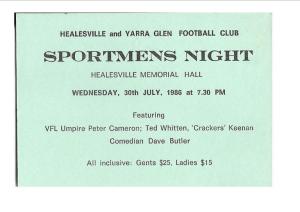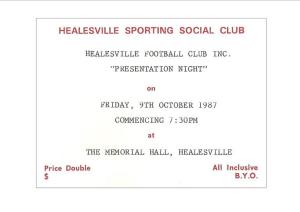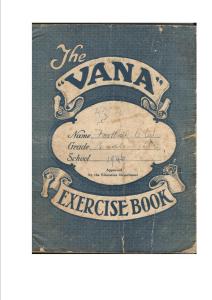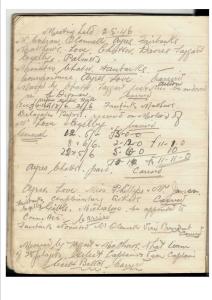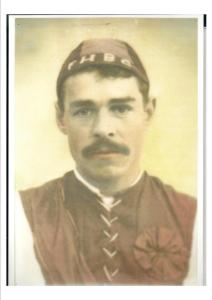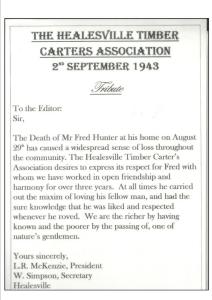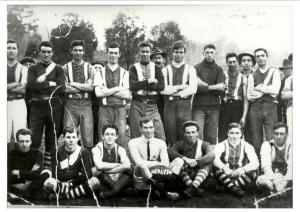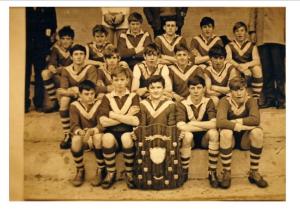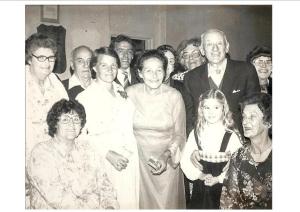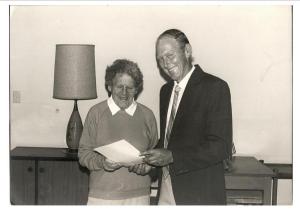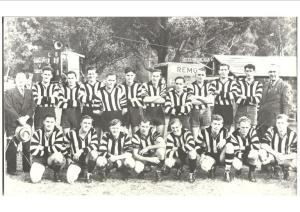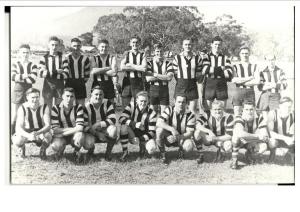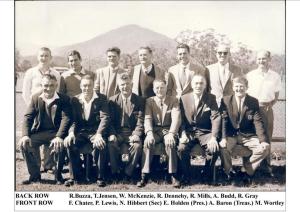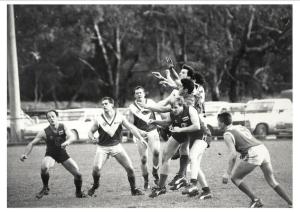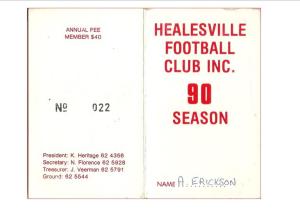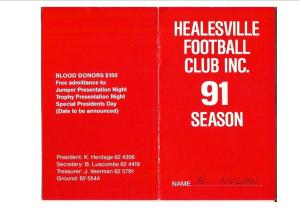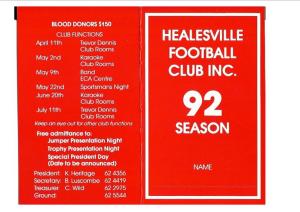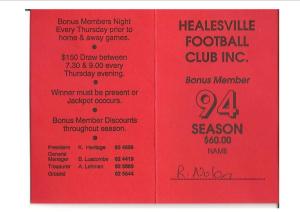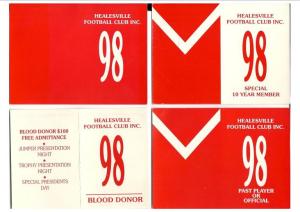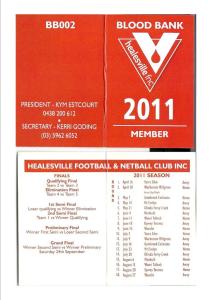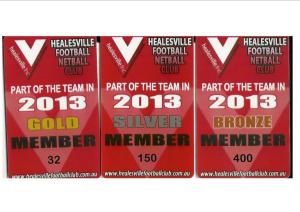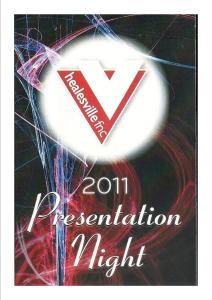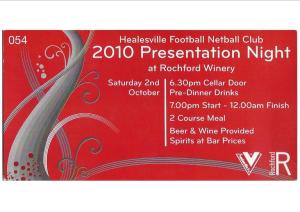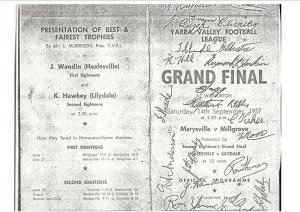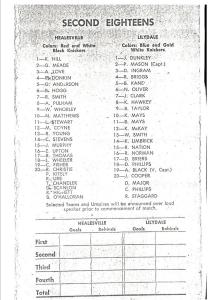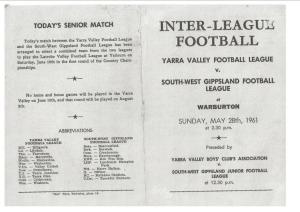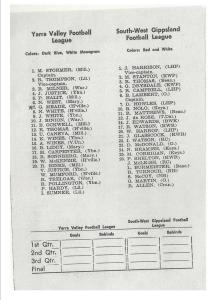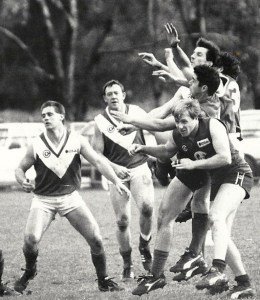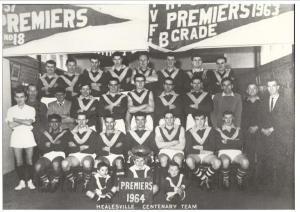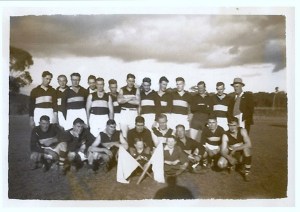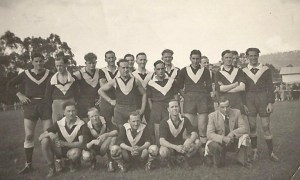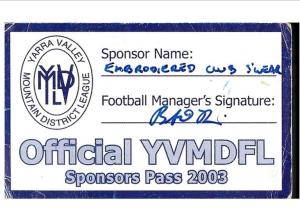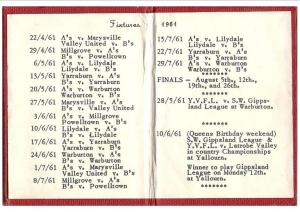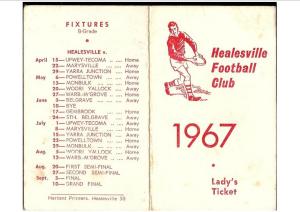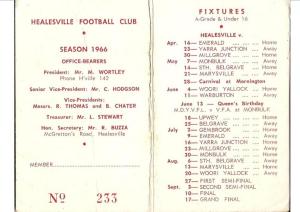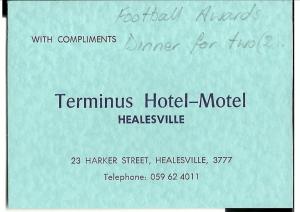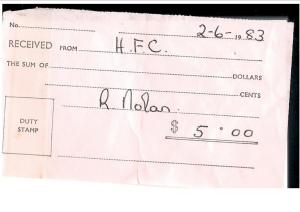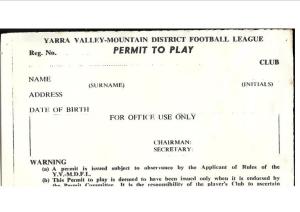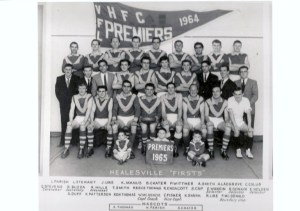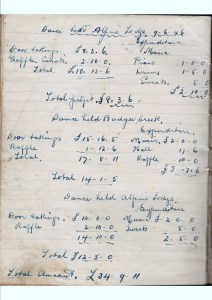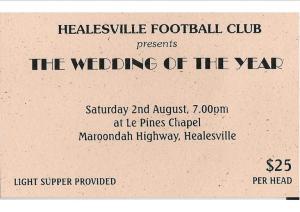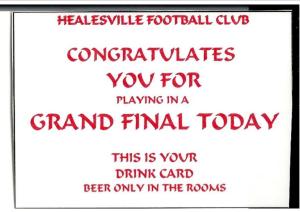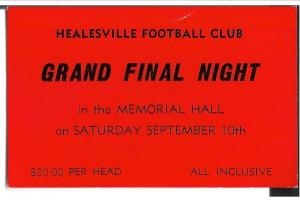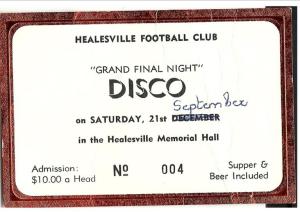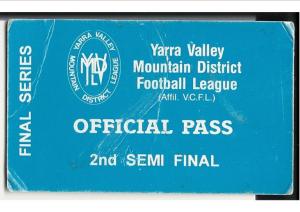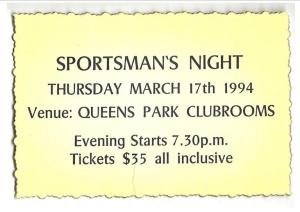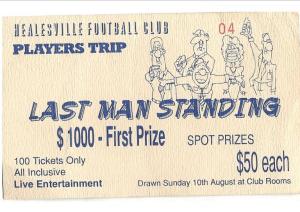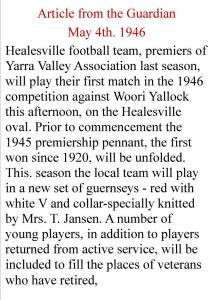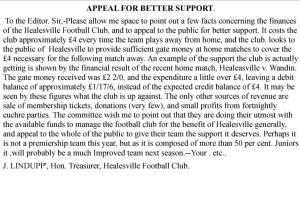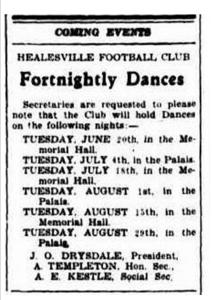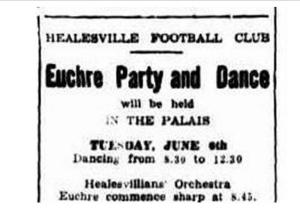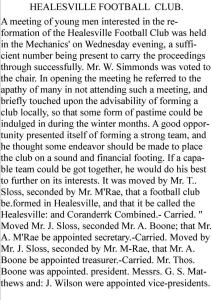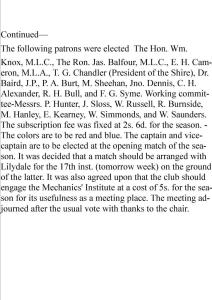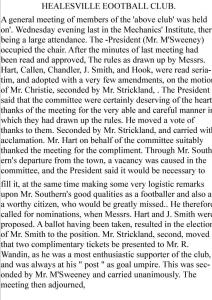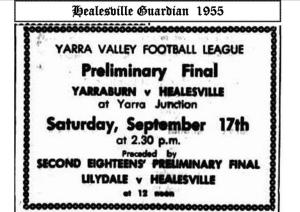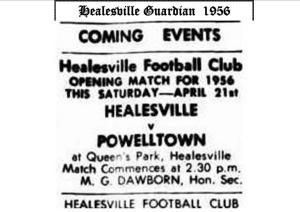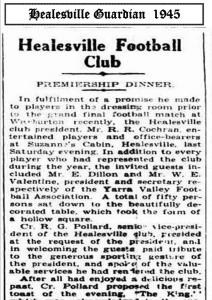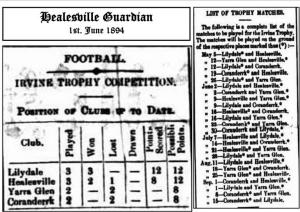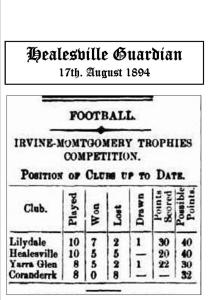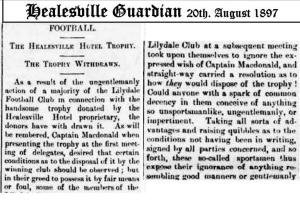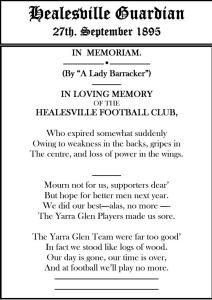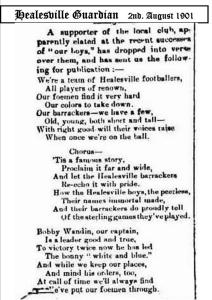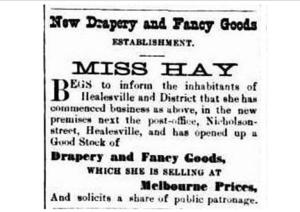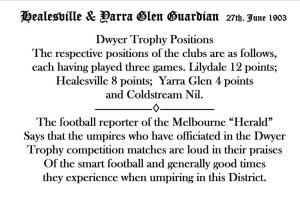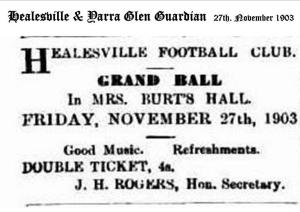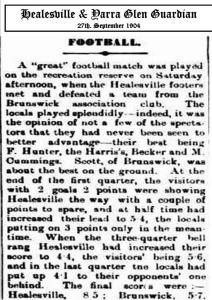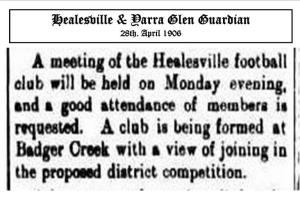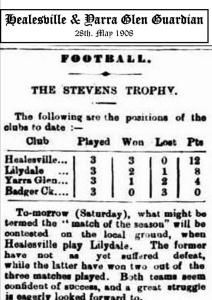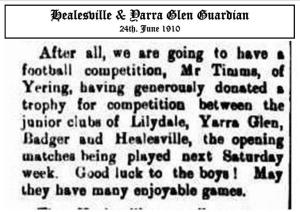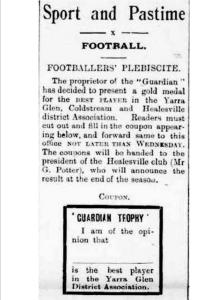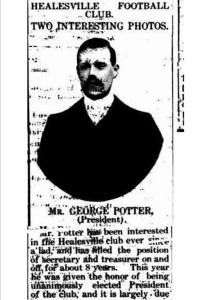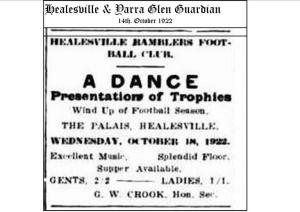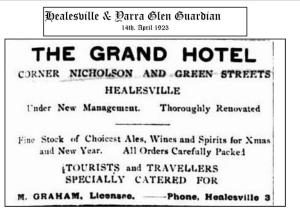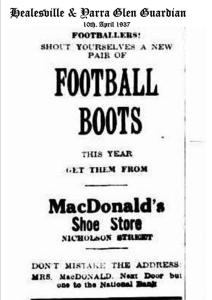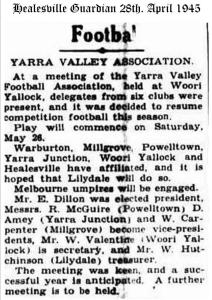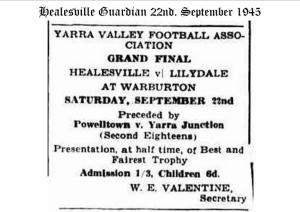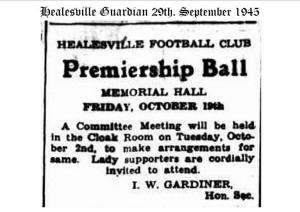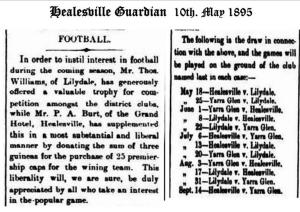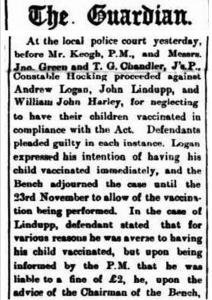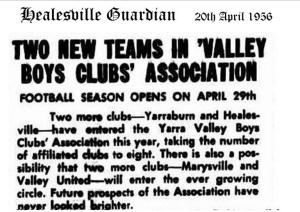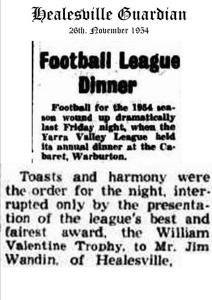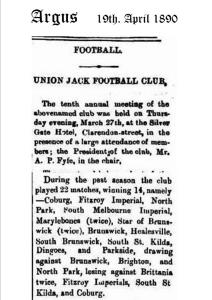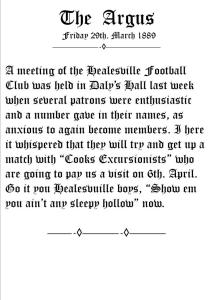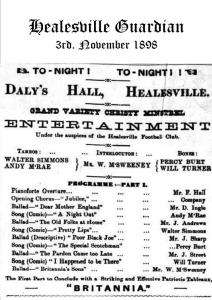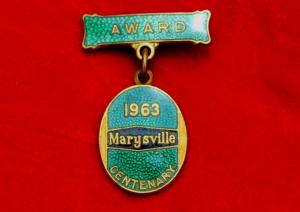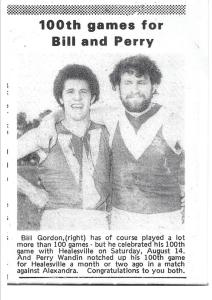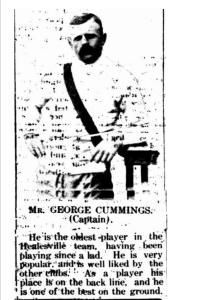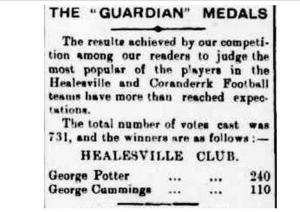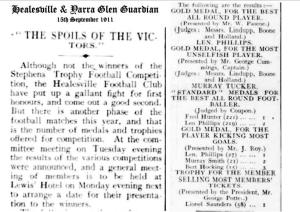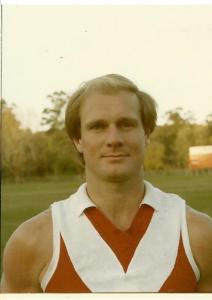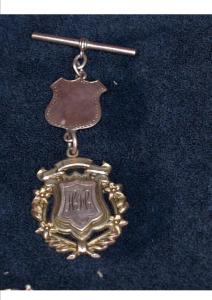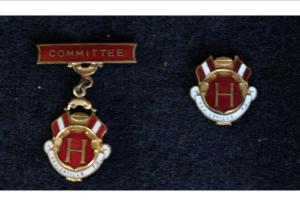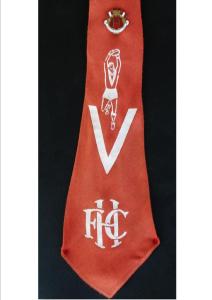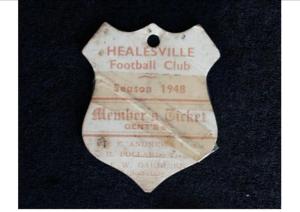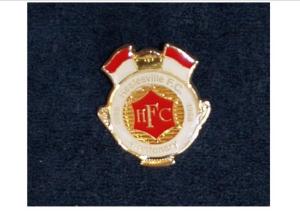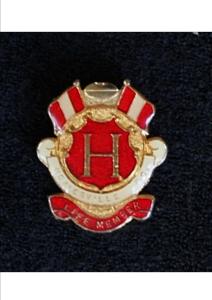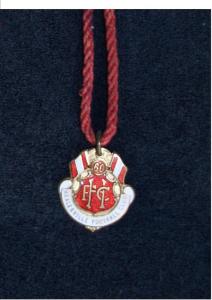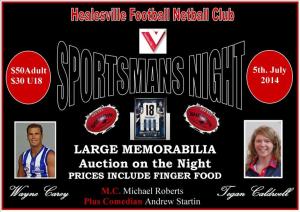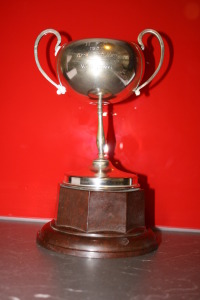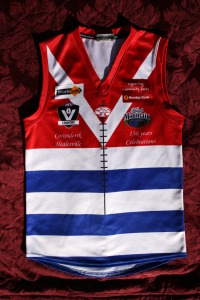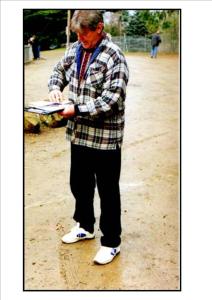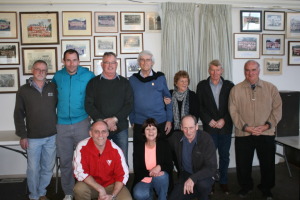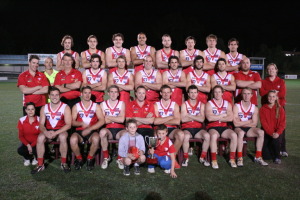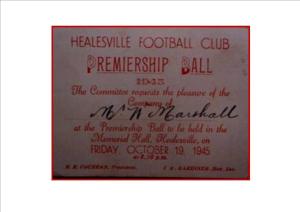 1906
Badger Creek Football Club
Loggers verses Truckies Match
1985 Highest Recorded score
By HFC Team
Old Clubrooms
Ray Donkin (Coach) Circa 62
Taken Early 60's
Wally Mckenzie, Roger Vaughan, Norm Hibbert
& Colin Stevens
Boys Club Presentation Night
Late 50's
Jim Wandin (Apollo Bay F/C) 1961 - 1967
Healesville Football Team 1911
Ladies Season Ticket 1959
Games Printed on Reverse side
Ladies Ticket 1961
Book style with games printed inside
This is the song that Fred Hunters son Cyril
sung during the footy (Date unknown)
A Great Healesville Man
Bloods 8000 Club in 1993
( A lot of money back then)
1985 Presentation Night Ticket
1985 Vote Count ticket
1953 Grand Final Programe
Cost Sixpence or 5 cents in todays currancy
1977 Membership Ticket
1965 Membership Ticket
Centenary Ball Celebrating 100 years
1888 - 1988
1992 Membership Ticket
Last Man Standing Ticket 1998
Last Man Standing Ticket 2013
2009 Presentation Night Menue
Held at the Memorial Hall
Healesville Man, Rod Mills
Head of YVMDFL 1969
HFC Constitution Rules Book
Printed by ET Print
Early 50's

1986 Sportsmans Night. Guests were
Peter Cameron (VFL Umpire) Ted Whitten
& Crackers Keenan
Presentation Night Ticket 1987
HFC Committee Minutes Book 1946 -1948
Donated By Bonnie Duff / Lyn Racine
in 1988
An Extract from the Minutes of 2/5/1946
Healesville FootballClub
Fred Hunter

Note the Laced Jumper
Tribute to a Real Gentleman
From the HFC.
Healesville Football Team Approx. 1906
Donated By Bob Dennehy in 1985
Healesville Boy's Club 1965
Healesville Football Function
Date and Names Unknown
Mr Graham Hill presenting Billie
with her Life Govenorship certificate
Healesville U16's in 1968
Runners up that year
Seniors Interleague Team 1950's
Donated by E. Andrews
Reserves Interleague Team 1950's
Donated by E.Andrews
Committee Healesville Football Club 1962
Donated by W. Plozza 1986
1994 Healesville v Gembrook
Andrew Reed, Mark Adams
Steven Hutson, Len Clark
1990
Membership Card
1991
Membership Card
1992
Membership card
1994
Membership Card
1998
Membership Card
2011
Membership Card
2013
First of the plastic
Membership Cards
2011
Presentation Invitation
2010
Presentation Invitation
1957 2nd. 18's Grand Final
Healesville v Lilydale
Signed by the players
1957 Grand Final
Players Names
1961
Interleague Team
1961 Interleague Team Healesville Players
No.7 G. Meade
No.8 N. White
No.12 R. Thomas
No. 19 R. McKenzie
No. 20 W. Mumford
1994
Mark Adams & Andrew Reed
Centenary Team
1964 Premiers
Donated by Mrs Chater
HFC Late 30's
Photo donated by Joyce Tope (Taber)
HFC After 1945 Jumpers changed to V
Photo donated by Joyce Tope (Taber)
2003 Sponsor's Pass
To YVMDFL Games
1961 Healesville Fixture
Note some of the teams we played
1967 Healesville Fixture
1966 Healesville Fixture
Terminus Hotel
Dinner for 2 Award Mid 80's
1983
Reserve's Match Payments
1980's
YVMDFL Permit to Play Form
In 1937 HFC Colours were
Red with a white hoop
1965
Premiers
1946
Committee Meeting Minutes Extract
3 Dances Total profit
34 Pounds 9 shillings and 11 pence
(Pretty Impressive)
1997
Wedding Invitation
Held at Le pines Funeral Palour
Players Drink Card
Date Unknown
1988
Grand Final Night
Grand Final Night Disco
Date Unknown
YVMDFL Official Pass
2nd. Semi, Date Unknown
1994
Sportsmans Night
Queens Park
1997
Last Man Standing Ticket
Article from Guardian 1946
Article from 1930, Treasurer Lindupp
writing to the Guardian for Support
of the club
Advert from 1939
Dances at Memorial Hall & the Palais
1939 Ad for Euchre Party
& Dance at the Palais
1899 Reformation of
Healesville Football club
1899 Reformation Continued
Are these people your relatives?
Annual General meeting of
Healesville Football Club 1894
Preliminary Final 1955
Yarraburn v Healesville
Opening Match in 1956
1945 Premiership Dinner
1894
Irvine Trophy Competition
1894
End of year results
Irvine Trophy Competition
1897
Lilydale Football Club deemed
Bad Sportsman re-
The Healesville Hotel Trophy
A disheartend Supporter places Ad
in the Healesville Guardian 1895
1901
Healesville Supporter placed a poem in the
Healesville & Yarra Glen Guardian
1902
Could this be a relative of ex- President
Greg Hay?
1903
Dwyer trophy
Reported in the Herald
1903
A Grand Ball to finnish the year
1904
Healesville defeats team from
Brunswick Association
1906
Meeting to form Badger Creek F/C
to compete in Competition
1908
We played for the Stevens Trophy
1910
Start of Junior Football
Trophy supplied by Yering
1911
The Guardian Trophy
For best player in the association
1911
George Potter
Longest serving member of HFC at that time
1922
Presentation & Dinner Night
1923
Ad for the Grand Hotel
Note: Telephone Number . 3
1937
Ad for New Footy Boots
From local supplier
1945
Yarra Valley Football resumes
After end of World War 2
1945
Healesville v Lilydale
Grand Final
1945
Healesville Premiership Ball
In 1895
They played for the P A Burt Trophy
1899
One of our Esteem Gentleman
in a spot of trouble
Mr Lindupp was fined 2 pounds
1956
Healesville joins Valley Boys Club
1954
Best & Fairest
William Valentine Trophy
Jim Wandin Healesville
1890
Healesville was the only Country Club
to play
The Union Jack Football Club
1889
Healesville no push overs
when they played
"Cooks Excursionists"
1899
Grand Variety Show
Under the auspice of the HFC
1963
Marysville Centenary Medal
Given to the winning team, Healesville
and Presented to W E Wandin
(Medal kindly Loaned by Barb Handley)
Mountain Views August 24th. 1982
Bill Gordon & Perry Wandin
Celebrating 100 Games
1911
The Guardian
George Cummings who was the
oldest Healesville player at the time
1911
The Guardian
Two of the Greatest Healesville Players
George Potter & George Cummings
The Guardian Medal voted by the Supporters
1911
Medal Presentation
Note: even a Medal for Lionel Saunders
for selling 58 Memberships
1985
T. Lalor
Leader Associated, Player of the Year
1920 Premiership Medallion
Recipient- J.Chandler
Donated By Tom Chandler
1980
Runners Up Medal from YVMDFL
Early 1950's
Committee & Membership Badge
1947
Tie & Badge
Donated by Clive Allen
1948
Members Ticket No.37
Bert Harrison
1988
Centenary Badge
Only 200 made
Life Members Badge
1960
Membership Badge
Donated by Rob Gray
Tom (Changa) Chandler
Sharing his 300th. Game
With the Future of HFC

2014 HFNC
Sportsmans Night
1937 HFC
Best Clubman Award
Wally Brown
2014
150 Year Celebrations Heritage Jumper
Combining Healesville/Coranderrk
1999
Senior Team Manager Geoff Franklin
At the Olinda ground
2014
Life Members attending Geoff Franklin's
Life membership Lunceon
2013 2nd. Division
Senior Premiership side
1945
Premiership Ball Invitation
Healesville Guardian May 9th. 1900
The degeneration of Cricket and Football in Healesville.
Sir, I think the time is now oppotune for the publication of a few comments on the above subject. First of all i would like to ask how can it be explained! It must be almost uncomprehensible to an outsider. It cannot be from dearth of suitable material, for are there not plenty of young men and youths in Healesville,or it's vicinity, who have in them the makings of first rate cricketers and footballers! Now is it not natural for the average youth to enter into these sports with zest. If this is so and i donot think anyone will deny it, how can you account for the total lack of enthusiasum displayed by the youths of this township. You have not very far to go to find an explanation as to the death of the HCC. For it is dead; though it did play a match lately, it was but a spasmodic effort before final dissolution. I have now come to the main point of my letter, the Football Club. Can anyone explain why there is not more life in it, I cannott. It seems incrediable. It seems inexplicable; at any rate I will leave it to someone else to explain. Are we going to have a football club this winter! Surely football is not dead too. Where are the office bearers of last season. Are they going to allow the winter to go by without making an effort to resussatate the club! Surely the blight of a premature old age has not fallen upon the young men and youths of this district. Are they going to let the season go by without an effort to to set the ball rolling! It is to be hoped not. It only requires a small effort on the part of the young men allowed to make things hum again. I think there will still be a few gentleman in Healesville who, if not on active service are still in the reserves, who would be willing to help the club along with ther advice and assistance. I have heard someone say "What is the good of having a team, we haven't got a possible chance against so and so. Can anyone say this and call themselves Sports fans, it makes me sick. It is just like two children playing at some game or other. One happens to win and the other crys and says "I won't play; you won't let me win". If you were certain of beating a team, what sport would there be in playing it. It is the uncertainty of the game that provides the sport. Even if we have no chance against some of the district teams this year, will the fact of our not playing this year give us a better chance next year. Winning or loing should only be a secondary consideration. "Play the game for the games sake" Hoping the some abler pen than mine will take this matter up and carry it through to a successful issue.
Yours eta
A YOUNG FELLOW
It appears not a lot has changed over a 100 odd years as clubs always struggle to be successful. The success of the club comes from players, supporters, the Committee and Town's people. I think we are travelling pretty well considering todays challenges. I.M 2014