SPONSORS
Jansens Concrete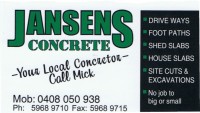 Annajoh Pty Ltd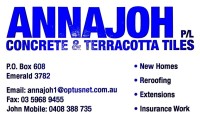 IGA Plus Liquor

http://www.gembrookiga.com.au/
Welcome To Gembrook IGA
At IGA being part of the community Is a big part of what we are about.
Within the Gembrook community we support and sponsor local clubs and associations in our region, some of them are:
CFA (Gembrook)
Gembrook/Cockatoo Football and Netball club
Gembrook Primary School & Preschool
And Many More…
IGA has been in Gembrook for over 25 years, with the current owners, Andrew & Margie Spark, here since 2009.
We offer a great range of grocery items including deli, fresh meat, and fruit and veg. We also stock an extensive range of wine, beers and spirits in our liquor store.
If there is something you want that we don't stock just ask and we will try to get it for you
Mitre 10 Emerald

http://www.mitre10.com.au/My-Mitre-10/view/id/550/section/About-Us/
Eastern Distributors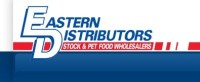 www.eastdist.com
Tyresmart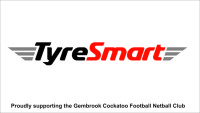 www.tyresmart.com.au
Gembrook Cockatoo Bendigo Community Bank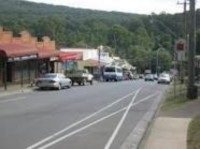 www.bendigobank.com.au
Elise Turnedge and her friendly team will be able to assist you with all your financial needs from bank accounts to lending. The local branch in Cockatoo has been a great support to the Brookers.
Elise can be contacted on 03 5968 8831 or mobile 0408 390 277
Bell Realestate Emerald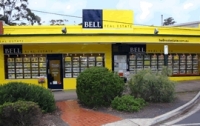 www.bellrealestate.com.au
313 Main Street Emerald VIC 3782
Telephone: 03 5968 6222 Fax: 03 5968 6311
Email: emerald@bellrealestate.com.au
Bell Real Estate has been operating almost 30 years and is a well-respected and trusted name in the Dandenong Ranges. At Bell Real Estate Emerald we pride ourselves on friendly, professional service with integrity and always endeavour to leave a positive lasting impression on our clients. The company specialises in all facets of real estate from residential, rural & commercial sales & marketing, to property management and investments.

We pride ourselves on the reputation we have earned as a leading agency who has proven to be dynamic, innovative, & progressive with a philosophy of quality service, high standards and integrity.

Our philosophy has resulted in great results for both our clients and ourselves, and our award winning achievements have been acknowledged in recent Corporate & Industry awards.

Our team are tremendously proud of the success we have achieved whilst marketing properties across the Dandenong Ranges with results which speak for themselves.

Bell Real Estate is a houses-hold name in the Dandenong Ranges and we are keen to know "How can we help you today?

Feel free to contact one of our highly trained consultants who are always available to assist you, in all aspects of the real estate industry. We are committed to our goal of exceeding the benchmarks we have set in Emerald as a quality real estate alternative.