Sponsor Information
Pedders Suspension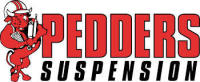 www.pedders.com.au
Part of the stimulant for Pedders amazing growth came primarily from the companies move into franchising, an opportunity which came about as much by accident as by design. Franchising has allowed Pedders to widen its scope and distribute more products into the market without losing control of product quality and customer service standards. The first official Pedders franchises were established in South Melbourne (VIC) and Launceston (TAS) in 1979 with other outlets appearing soon after. The basis of the franchise operation revolved around an on-going program of technical training backed by extensive sales and marketing support, ensuring strict corporate guidelines are met in every aspect of the company's operation.
Since beginning the franchise operation, Pedders has helped many franchisees establish successful businesses in their own right. The franchise operation has expanded at a constant rate around Australia and has spearheaded the group's expansion with similar operations in New Zealand, Asia and the USA.
Shane's Refrigerated Meat Transport
Paradise Valley Hotel

www.paradisevalleyhotel.com.au
The Paradise Valley Hotel is a Bistro, Bar, Functions and Weddings venue with Beer Gardens and Bottle Shop in Clematis, a short drive from Emerald.
One of the unique features of this hotel is that it is right on the Puffing Bill Railway track and for lovers of history, steam, trains and such matters, to wine and dine and watch the famous train chuff past the very yard of the hotel, is a real delight.
Barry Plant Emerald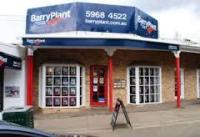 www.barryplant.com.au/emerald
The team at Barry Plant Emerald feel privileged to help all buyers & sellers in what they believe is the jewel of the Dandenongs – Emerald. With local knowledge combined with a genuine interest in helping all their clients, their goal is to make sure everyone who deals with the office is left with an enjoyable experience.
The office services areas from Menzies Creek to Gembrook, Macclesfield to Dewhurst. The property management team is the only office in the hills with two dedicated full time property managers! With such a diverse marketplace, large acreage and hobby farms to country cottages and business sales, an experienced & enthusiastic team is vital in a successful result. No wonder they are Emerald's most innovative agents and market share leaders!
Next time you are considering buying, selling or renting in our beautiful area, Barry Plant Emerald are the most awarded office in the hills and will guarantee the Red Carpet Experience from every staff member every time!
Emerald Mitre 10

www.shop.mitre10.com.au
Emerald Co-Op Mitre 10
Bendigo Bank Agency Real-time Banking Service, BOC Gas Supplied and Delivery
Stock Feed, pet products and saddlery supplies Electric fencing supplies.

Proudly Mitre 10 since 1 January 1990
Bendigo Bank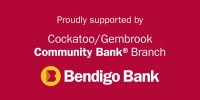 https://www.bendigobank.com.au/public/community/our-branches/cockatoo-gembrookThe Upwey & District Community Finance Limited Company was formed in 1998 as a result of the closure of the only Bank in Upwey. The Community Unites The community united and tog
The Upwey & District Community Finance Limited Company was formed in 1998 as a result of the closure of the only Bank in Upwey.
The Community Unites
The community united and together pledged a sum of $212k ensuring that the Upwey Community Bank opened its doors on the 19th October 1998. A Board of volunteer directors contributes their time and expertise around their own busy schedules to manage the Franchisee Company' which operates the Bank.
Expansion and Growth
The Upwey Community Bank® Branch was making a profit by March 2000 which prompted the Board to expand into the neighbouring towns of Belgrave and Cockatoo.
Since then, a sub branch in Olinda/Mt Dandenong was opened to service the needs of the hills communities and agencies opened in both Marysville and Emerald.