Home Page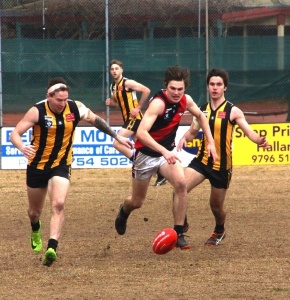 Red&Black #9 is now uploaded and ready for viewing!!
Head here to see the latest edition:
RedBlack 9 covers off on round 15 and round 16 - with season wrap-ups from our coaches and a collection of favourite photos from the 2018 season.
This week we take on Warburton! Go Bombers!
#winfromwithin
Upcoming Events:
-25th August: Lunch with Rex Hunt Luncheon
-25th August: Aussie DC - ACDC Tribute Night
-22nd Septemeber: Presentation Night