Home Page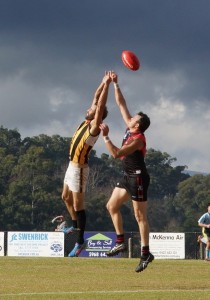 Red&Black #4 is now uploaded and ready for viewing!!
Head here to see the latest edition:
This week we take on Wandin at home to meet the half way mark of the season. Last week was a great week for the Bombers, taking home 4 wins across all the teams - including the Seniors with an 80 point victory! Let's hope we can back it up and take home a few more wins under our belt for round 9.