Sponsors
Complete Walls
For all your Timber Framing needs. Call Mark 0419 180 602
Isuzu Pakenham

http://www.pakenhamisuzuute.com.au/iua/
Looking to buy a new car? Head to Isuzu Pakenham for the best deals on cars and finance!
Airepair

www.airepair.com.au/
For all your Domestic or Comercial Airconditioning needs see Brad and his team and receive quality service.
BENDIGO BANK - BELGRAVE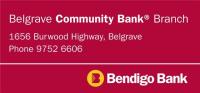 BENDIGO BANK - BELGRAVE, has been a great supporter of ours over the past few years.
In 2012 they have devised a way to help our members and help the club at the same time.
The Bendigo Bank Club Rewards information can be found via the link on our menu bar.
For all your banking needs contact: Charmaine Jeffery 9752 6606 for a great deal.
Universal Trusses

http://www.universaltrusses.com.au/
Roof Trusses - Wall Frames - Windows - Complete Floor Systems
Eastside pest control
For all your pest control needs!
Millar Merrigan
http://www.millarmerrigan.com.au/
With 50 years of experience, MM specialise in professional services to the Land Development industry,
and are geared to service a broad client base, from everyday problems to planned communities.
Pancake Parlour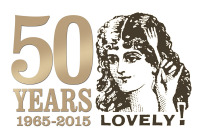 http://www.pancakeparlour.com/
Australian and Family owned since 1965
Helloworld Belgrave

http://agents.helloworld.com.au/helloworld-belgrave
helloworld Belgrave has been established for over 10 years on Burwood Highway. Collectively, our staff have over 75 years retail travel experience. We specialise in travel to UK, France, Spain, Vietnam, Brunei & Sabah and provide the following niche services to our customers: • special interest groups • Asian food/cooking tours • corporate travel
Seagull Press
http://www.seagullpress.com.au/
As a Belgrave based company, Seagull Press is offering cheap online printing services Australia wide, we make it easy to get the promotional materials you need.
Yarra Ranges Estate
http://yarrarangesestate.com.au/
A STUNNING VENUE SPECIALISING IN WEDDING RECEPTIONS AND FUNCTIONS. YARRA RANGES ESTATE IS A HIDDEN GEM
Built in the 70's architecturally designed by Alistar Knox, A stunning building of mud brick, bluestone and recycled timbers. With a function room added featuring rustic/industrial influences.
Surrounded with a stunning vista of vineyard, trees and the mountain ranges. Air-conditioned and heater for comfort all year round.
Tecoma Charcoal Chicken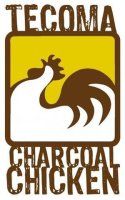 https://www.facebook.com/pages/Tecoma-Charcoal-Chicken/111505372241191?fref=photo
Chickens, salads, slushies and more!
Karting Madness
http://kartingmadness.com.au/
Want to get your adrenaline pumping? Get in gear at Karting Madness, Australia's LARGEST indoor go kart centre.
600m track full of fast straights, tight turns and technical corners.
3 types of karts; to suit any driver aged 4+
Arrive & drive sessions
Group packages/track hire available
Huge venue with a spacious viewing area, arcades room, racing simulators, licensed cafe & function room.