HOME PAGE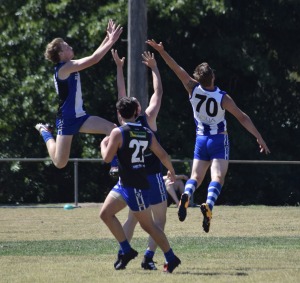 THORNTON SEASON 2017
We have recruited some new players from Wandin and some past players have come back to training this year.
We have a new Seniors Coach, Dave Stirling, who has signed on with us to assist the Senior Football Team. Our own Jeremy Parker has signed on to be our Reserves Coach for 2017. We also have Ash Creighton, Karen Parker and Kristy Creed agreeing to coach the netball teams this year.
Preseason has been going well and both the footballers and netballers are training hard to get prepared for the upcoming season.
Last weekend we played a charity match against Warburton to help raise funds for a local family. It was a beautiful day and a great friendly match with lots of support from both sides for the Keating family.
We have our final pre season match Saturday 25th March against Greta at Thornton Footy Grounds.
Our first game is April 8th against Yarra Glen at the Yarra Glen ground. We then have a break for Easter weekend and play our first home game against Powelltown o Saturday April 22nd. We hope you can join us for a great season.