Home Page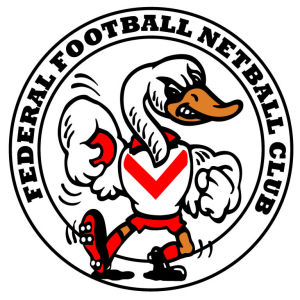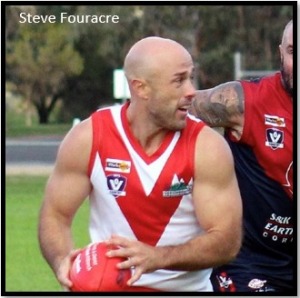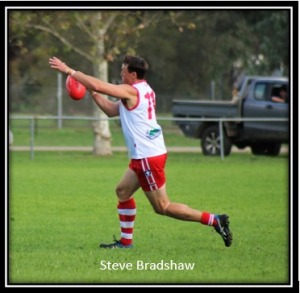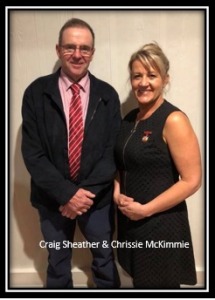 Welcome to the home of the Federal Football Netball Club.
As a club, we are continually striving for success. We pride ourselves on displaying good sportsmanship and teamwork, while providing a family friendly environment for its members.
FFNC were well represented on grand final day last year with 4 teams in. Congratulations to our D Grade netballers coming away with a premiership and to our Under 13 & Senior Footballers and 15 & Under Netballers for giving it their best shot on the day!
In 2019 the Upper Murray Football Netball league has entered a difficult time with player number shortages causing havoc across the league. Federals along with other clubs have had to make the tough decision to forfeit reserves & under 14s football for season 2019. Strategy meetings are being held with the AFL NEB and you can be assured that the current committee of Federals is doing everything in their power to secure the future of our great Club.
News:
This season sees last year's co-coach Steve Fouracre step up as Senior Football Coach with Stephen Bradshaw assisting.
Steve & the football sub-committee worked diligently in the off season to secure players. This season sees the return of Darren Bradshaw to our forward line along with other key signings Troy Price, Keiren Brennan, Jordan Wakeling, Brad Vallance, George Galbraith, Andrew Saliba and Skeet Sheather (appointed Captain) to name a few.
Netball welcomes Sophie Pattinson and Leah Mathey to the coaching ranks taking on A & B Grade. Sarah Klippel has returned to coach C Grade with Kate Butler & Karly McVean sharing the load in coaching D Grade and Georgia Bandy stepping up to coach 15 and Under.
This year also sees the demolition of our club rooms to make room for the new Upper Murray Events Centre. The Upper Murray Events Centre Steering Committee in conjunction with the Towong Shire have worked tirelessly to get this project to become a reality. As it stands, our rooms will not be available from 20th May. Whilst the loss of our rooms brings up many emotions we look forward to the future and our new building. Contingency plans have been put into motion to have facilities in place to make the transition as smooth as possible.
Despite these trying times (and conditions) Federals will stay strong and get the job done!
Welcome back to all returning players and supporters for season 2019.
~ Cheer, cheer the red & the white ~
---
Executive for Season 2019:
President – Craig Sheather - 0481 259 551
VP Football – Jonothan Pole - 0439 412 622
VP Netball – Elise Wilson 0427 601 176
Secretary – Lou Smith - 0409 761 510
Treasurer – Jodie Grzeschka – 0409 036 288
If you have any queries please contact one of the above.
---
Training for season 2019:
This year our main training night is held on Thursday at the Corryong Recreation Reserve.
Football - U/11s at 4pm, Senior Football 6.30pm – location will vary between Corryong & Albury/Wodonga. Please contact Jonothan Pole for more information regarding football training.
Netball - U/11 at 4pm, 15 & Under at 4.30pm &, senior at 5 pm.
Fully catered training nights will be advertised on our Facebook page at a cost of $5 per meal.
Senior footballers and netballers also train on Monday nights with any junior kids welcome to participate. Contact Tom McKimmie / Elise Wilson for more information.
---
Keep Up to Date - Follow us on
Facebook
, Download

Team App

:
We are aslo active on Team App, another great way to keep up to date with what is happening.
---
Presentation & Vote Count Night Season 2018:
Congratulation to all of our trophy winners for Season 2018 & thank you to all of our trophy donors & sponsors for the year.
Life Member
Congratulations to Chrissie McKimmie who was presented with a life membership of the Federal Football Netball Club in season 2018.
Football
Under 13s
Most Consistent – Donor K & S Wilson – Zac Whitsed
Most Determined – Donor Upper Murray Pizza – Michael Zimmer
Coaches Award – Donor Craig Findlay – Dylan Segelow
Encouragement Award – Donor B & H Buses – Beau Morley
Reserves
Best & Fairest Winner – L & R Horsley Memorial – Connor Wilson
Best & Fairest Runner Up – Donor I & L Tyrell – Sam Paton
Most Consistent – Donor David Yule – Steve O'Callaghan
Most Determined – Donor P & K Clarke – Isaac Smith
Most Improved – A Carmen Memorial – Jacob Davey
Best First Year Player – Donor G & E Wilson – Jon Carson
Best Defender – R McKimmie Memorial – Duncan Paton
Leading Goal Kicker – Donor Corryong Post Office – Pete Scammell
Seniors
Best & Fairest Winner – G Whitehead Memorial – Daniel Hales
Best & Fairest Runner Up – T Sheather Memorial – Stephen Bradshaw
Most Consistent – Noel Paton Memorial – Tim Seymour
Most Determined –Greg Smith Memorial – Mitch Paton
Most Improved – N McKimmie Memorial – George Galbraith
Best First Year Player – J Paton Memorial – John Fahey
Best Defender – Col Sheather Memorial – Cameron Sheather
Leading Goal Kicker – W Barber Memorial – Tim Seymour
Best in Finals – Donor J & K Beer – Daniel Hales
L Paton Players Player – Daniel Hales & Stephen Bradshaw
Netball
15 & Under
Coaches Award – Donor Claudia McKimmie – Jorja McInnes
Coaches Award – Donor Lisa Whitsed – Holly Butler
D Grade
Best & Fairest Winner – Donor M & L Bos – Neva Attree
Best & Fairest Runner Up – Donor Lauren Tyrell – Kate Butler
Coaches Award – Orianne Hunt
C Grade
Best & Fairest Winner – Donor Mildren & Coysh – Nikki Nugent & Georgia Wilson
Best & Fairest Runner Up – Donor Treat It Naturally – Maddi Miller
Coaches Award – Jo Nicholas
B Grade
Best & Fairest Winner – Donor S & J Jarvis – Tiarnee Hunt
Best & Fairest Runner Up – Donor Corryong Newsagency – Georgia Bandy
Coaches Award – Claudia Byrne
A Grade
Best & Fairest Winner – Donor Galbraith Family – Leah Mathey & Claudia McKimmie
Best & Fairest Runner Up – Donor Galbraith Family – Amy Paton & Chrissie McKimmie
Coaches Award – Georgia Bandy
C McKimmie Players Player – Leah Mathey
---
League Wrap Up Season 2018:
Premierships
Netball ► D Grade
League Results
2018 Champion Club
Senior Team of the Year – Stephen Bradshaw, Daniel Hales, Mitch Paton, Tim Seymour & Dylan Haycraft
A Grade Team of the Year – Leah Mathey, Chrissie McKimmie & Claudia McKimmie
A Grade Best & Fairest Winner – Leah Mathey
A Grade Best & Fairest Runner Up – Claudia McKimmie
B Grade Best & Fairest Winner – Tiarnee Hunt
C Grade Best & Fairest Runner Up – Nikki Nugent & Lisa Whitsed
C Grade – Leading Goal Shooter – Meg Galbraith
D Grade Best & Fairest Winner – Kate Butler
D Grade Leading Goal Shooter – Maddi Miller