Home Page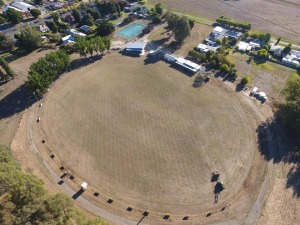 Welcome to the Border Walwa Football and Netball Club website.
Based in Walwa, heart of the scenic Upper Murray, in North East Victoria, the Border Walwa Football Netball Club is a proud, grassroots Football and Netball Club.
The club has been kicking footballs for over 119 years (we celebrated our centenery in 1999). The guernseys have changed a bit over the years: the tiger stripes at the turn of the 20th century have evolved to magpie colours (don't hold that against us!) but our community spirit and determination have remained consistent. Walwa Football Club amalgamated with Jingellic based Border Football Club in the mid '60's to become the Border Walwa Football Club. Later, the club expanded to welcome the netballers into the ranks and our name changed to relflect this: in 1996 we became the Border Walwa Football & Netball Club.
Over the years our footballers have won 23 premiership flags but our glory years were definitely the nineties.
Walwa Football Club took the flag in 1900, 1901, 1920, 1922, 1929, 1931, 1936, 1937, 1940, 1948, 1949, 1950, 1955, 1956, 1957, 1958.
Border Walwa Football Club won the premiership in 1984, 1990, 1991, 1992.
Border Walwa Football & Netball Club took the 1996, 1997 and 1998 flags.
Border Walwa was succesful in 2014 Netball taking out both the A & B Grade Premierships.
Like most small country towns, our football/netball club is the hub of community, providing both a social and sporting focus for our town and district. With a declining local population and an aging demographic, our membership is now drawn from a wider geographic area and our players come from over a 120km radius of Walwa.
We pride ourselves on being a club that demonstrates great spirit and determination,we are fiercely competitive but play fair and we are a club of which our members are immensely proud to be a part.
Come and play with us and be proud to be a Border Walwa Magpie!