Home Page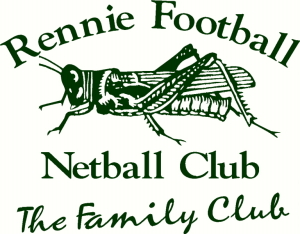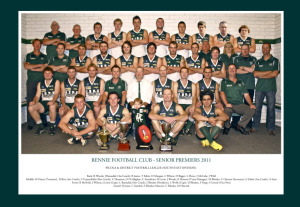 Welcome to the
Rennie Football and Netball Club
Clubrooms Ph. (02) 60324142
Email renniefootballclub@hotmail.com
***
2011 Premiers
1st XVIII Football
Under 13 & 15 Netball
***
For details and updates regarding football netball club news / events / training see below or head to our facebook site for at:
http://www.facebook.com/home.php?#!/group.php?gid=29717550142
***
The Rennie Football Netball Club proudly support the
Don't-txt-n-drive campaign
http://dont-txt-n-drive.com/index.html
Great news for the Rennie Football Club with Dan Howe to make his debut on May 30 2015 for Hawthorn. We wish Dan all the best and congratulate Chris, Liz, Bart, Lach (2011 premiership player) and Sam.
***
The Rennie Football Netball Club congratulates Dan Howe on being drafted by the Hawthorn Football Club at pick 31 in the 2014 AFL draft. Dan first played at Rennie in 2006 being part of the hoppers under 13 flag team in the Coreen league. He was under 13 B & F in 2007. Dan made his senior debut in 2012 v Dookie with a BOG performance. Dan played 102 games for Rennie, 7 senior, 37 under 17 and 58 under 13/14. We wish dan well at the Hawks.
SPONSORSHIP
To view the list of Rennie sponsors please click on sponsorship information at the top of the page.
If your business wishes to become a Sponsor of the Rennie Footall/Netball Club contact our treasurer Kevin Hanson on 57431442 or m 0418557178. for details
Members who can help on game day your help will be appreciated.Jobs are Gate, Bar,Light fires, Trainers,Water boys,help Ladies. If everyone helps no one has do much but if it is left to a few it becomes a big job
MEMBERSHIPS
Memberships are available at Clubrooms ,Training nights and Game day.SUPPORT YOUR CLUB and BECOME A MEMBER.