Home Page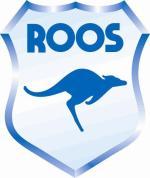 WELCOME TO COROWA RUTHERGLEN FOOTBALL NETBALL CLUB
OUR VISION
To become a sustainable Football & Netball Club in the Ovens & Murray League & surrounding region. To develop, foster & promote a pathway for our junior base that will encourage local children to take up the game of AFL Football & Netball at our club within a positive, enjoyable & supportive environment.
OUR MISSION:
"Corowa Rutherglen Football Netball Club" – Striving for sustained success by developing of a culture of unity, responsible Leadership and professionalism in the Corowa community.
WHAT WE STAND FOR:
A Club of Opportunity, Resilience & Loyalty.
We are a proud Country football club, nicknamed the Kangaroos. An Australian League Football & Netball club based in the town of Corowa, New South Wales. We are linked to Rutherglen through the merge of the Corowa Spiders & the Rutherglen Redlegs in 1979. Our home ground is situated on the Murray river at John Foord Oval, Corowa.
Our contact details:- Email: crfclub@bigpond.com
Postal Address: PO Box 79, Corowa 2646
Phone: (02) 6033 1585
Fax: (02) 6033 4151