Home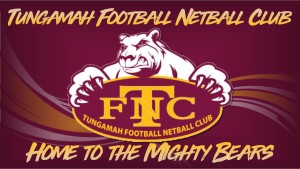 LET'S GO BEARS!!!!!
CLUB CHAMPIONS PDFNL
1996, 1999, 2000, 2008, 2009, 2013, 2014,2015
The Tungamah Football Club was formed in 1882 and is currently located on the banks of the Boosey Creek at Tungamah.

The town of Tungamah is located 259 kms North of Melbourne. Some 58 kms East of Shepparton and 27 kms South of Yarrawonga.