Home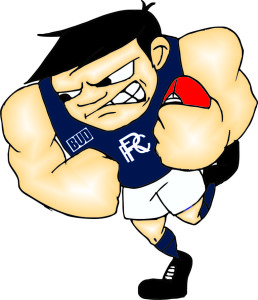 Rosebud Junior Football Club
Family Fun & Registration Day -
Hi Everyone,

We at RJFC hope that you have all had a great Christmas, New Year & Holiday period!

As you can see on the attached flier, we are holding a Family fun & Registration Day to "kick" off the footy year. We hope to see you all down at the clubrooms on Sunday the 19th of Feb between 10am and 2pm to join in the fun.

See you there!!!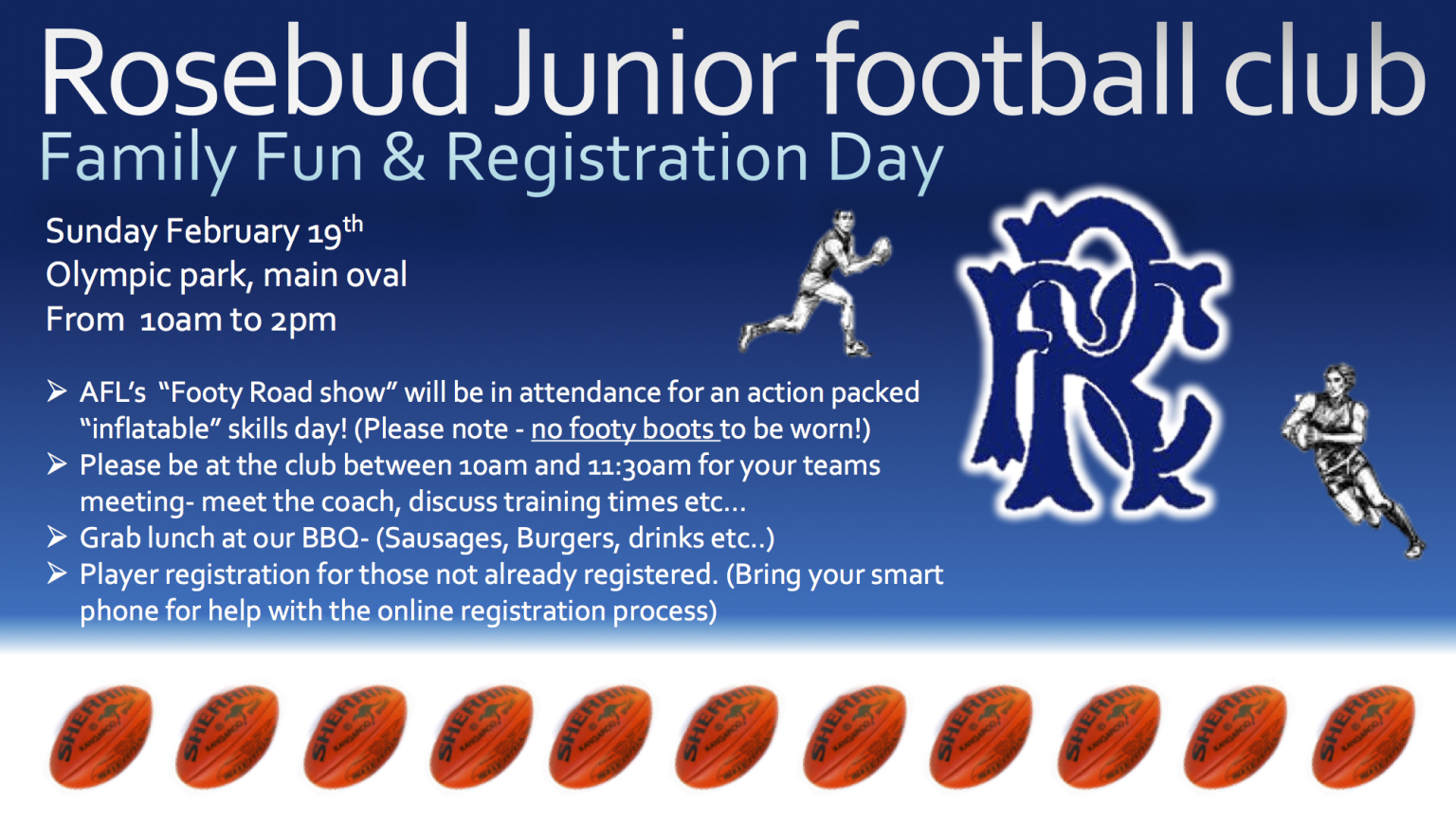 ---
Rosebud Junior Football CLub would like to announce the appointment of the following Coaches for 2017 -
Boys Football:
U9's – Brad Smith
U10's – Darren Long
U13's – Ray Toull
U14's – Jamie Raphael
U15's – Geoff Glaum
U16's – Glen Powell. Assistant coach – Jack Beale (Mark Hustwaite to coach in Glen's Term 2 absence) .
** Coaches still required for our U11's and U12's teams – for enquiries; please contact Mark Hustwaite 0439 366 638 or Damian Winsor 0408 126 645
Girls Football:
Intermediate – Greg Hilton. Assistant coach – Brett McRae
Youth – Troy Cunningham. Assistant coach – Mick Prentice
---
Click Here for detailed instructions on how to register!

---
$$ Ever wanted to be a junior umpire? $$
If you are interested in becoming a junior umpire (minimum age 14) please click on this link or phone Travis Pye on 0417 500 985. This is a great opportunity to earn some extra cash, learn the ins and outs of AFL rules and help out our league to ensure all games have an umpire!
---
Keep upto date -
The best way to stay informed with anything to do with the Rosebud Junior Football Club is to download - "Team App" onto your smartphone or computer, then search for and add our club.
and
Find and like our page on facebook - search "Rosebud Junior Football Club"
---
Sponsorship - Now is the time to submit your interests in being a club sponsor, we have packages available from team jumpers, player sponsors to ground signage, all are a great way for your business to have great exposure to lots of people. For more information please contact Leigh Thompson (Secretary) on 0434 676 873 or Travis Pye (President) on 0417 500 985.
---
Rosebud Junior Football Club
"OUT RUN - OUT NUMBER - OUT PLAY"
GO BUDS!