Home Page
Join Us on Facebook click here

ROUND 11- Sunday 14th July V Maryborough Rovers at Princes Park
All Netball Grades from 9:30am
Football from 9.00am
GOOD LUCK TO ALL TEAMS
GO SAINTS 2019 !!
---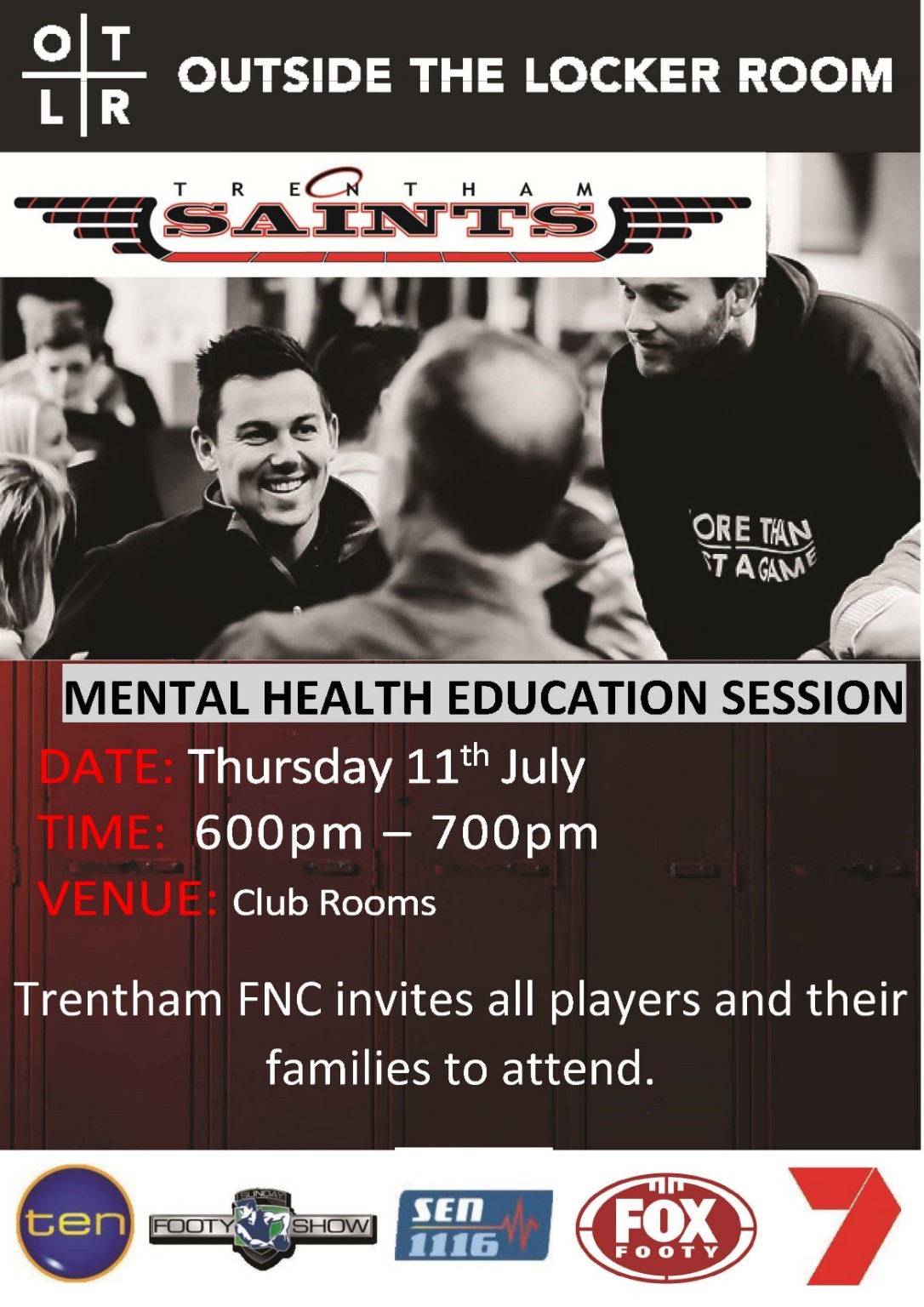 ---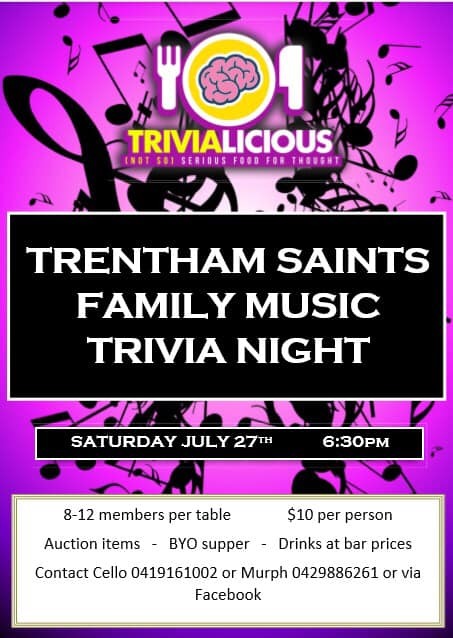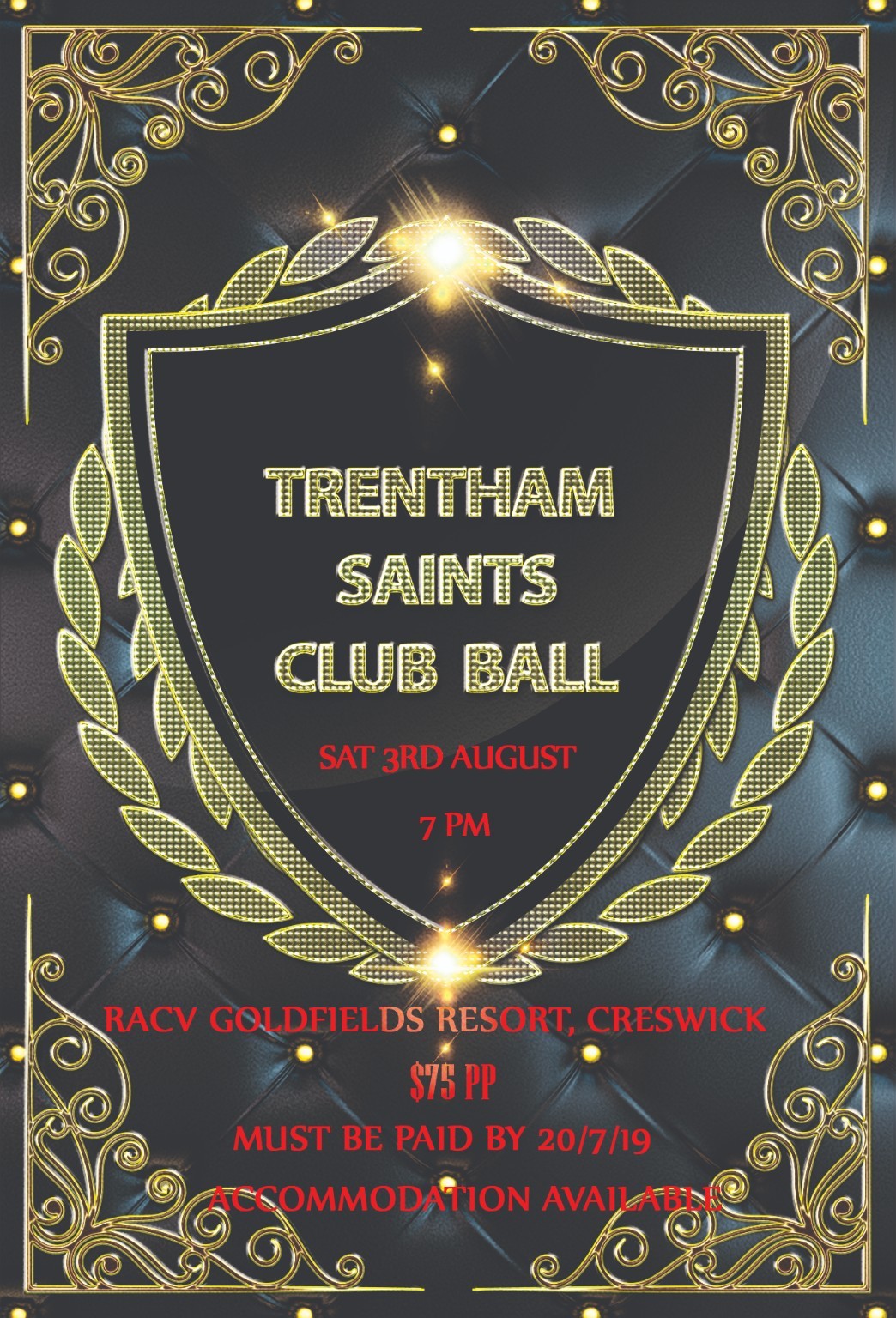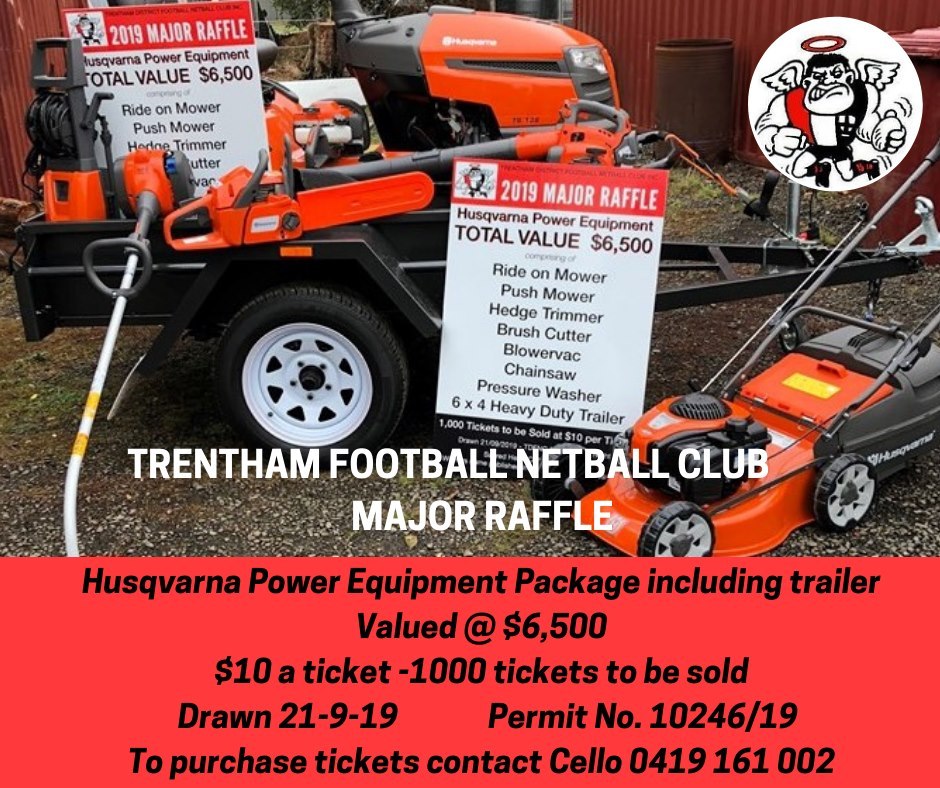 Tickets available at the Saints Club Bar
---
Many of us have been affected by anxiety and depression, either personally or through family, friends or colleagues. Right now, over 1 million people in Australia experience depression and 2 million are experiencing anxiety. On average, 8 people take their lives every day in Australia.
Beyond Blue's vision is for all people in Australia to achieve their best possible mental health.
The funds and awareness you raise will help us enormously as we work to support people to protect their mental health and to recover when they are unwell, reduce people's experiences of stigma and discrimination, and improve people's opportunities to get effective support and services at the right time.
With your support, we will continue to innovate and deliver new services and programs, distribute free information resources and share powerful stories of hope and recovery across Australia, fund world-leading research, roll out evidence-based campaigns and advocate for all people in Australia affected by anxiety, depression and suicide.
Your support will also help us keep up with demand for our 24/7 phone and online Support Service – which is staffed by mental health professionals and provides life-saving support to hundreds of people every day.
For information about anxiety, depression and suicide prevention please visit www.beyondblue.org.au For advice and support, contact the Beyond Blue Support Service on 1300 22 4636 or online at www.beyondblue.org.au/getsupport
This weekend our senior players will be wearing blue wrist bands in support of Beyond Blue.
We urge you to follow the link ...https://beyondblueround2019.everydayhero.com/au/trentham-district-football-netball-club
Our club has created this page because we want to make a difference. We're inspired by the work that Beyond Blue do, so wanted to raise money for them as part of our participation in Beyond Blue Round 2019. Please help us help them by giving whatever you can using the 'Give Now' button. The more people that know about Beyond Blue, the greater their impact, so please also spread the word by sharing our page with your friends and family.
Thank you in advance for your generosity, it means a lot!
---
Training 2019
Seniors/Reserves - Tues & Thurs 6:30pm
U17.5 - Tues & Thurs 5:45pm
U11.5 Thursday 5:30pm
AUSKICK Thursdays 4:30pm-5:30pm
Netball Training Thursdays
U13 & U15 - 5:00pm
17+U &C - 6:15pm
A & B Grades - 6:30pm
WE NEED YOU
We have vacancies for the following positions
Head Sports Trainer

Treasurer
If you are interested please call Cello 0419 161 002 for a chat
---
UPCOMING EVENTS
RD 12 - Saturday 20th July
V Dunolly at Dunolly
U17 Football V Avoca at Dunolly - 9:30am
U11 Football - 11:30am
****
Thursday 8th August
OTLR - Outside the Locker Room
Drugs & Alcohol Education Session
6-7pm in Club rooms
---