Home Page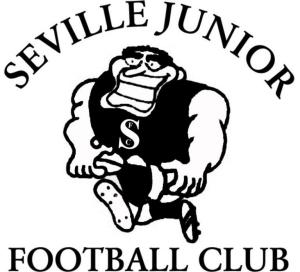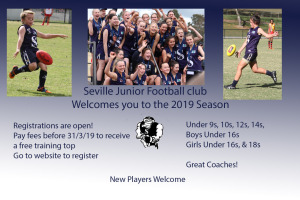 Welcome to the
Seville Junior
Football Club
web site
We welcome our coaches for 2019 who are:
9&10s Dean Troyahn dean@brcpiling.com .au
12s Andy Gray Akplumbing8@bigpond.com
14s Ron Morison rtmorison@hotmail.com
16s Wayne Baker Wayne.baker@bowens.com.au
16s girls Geordie Scott geordie_njw@live.com.au
18s girls Anthony Spargo
Go Blues!!!
New players welcome!!
---
***Seville Junior Football Club now has Team App.***
Easy to use and with alerts. It'll keep you up-to-date with your team's news, events, ladders and more!
We encourage all members to join TEAM APP. so you will be quickly informed of any updates.
To get it you need to download Team App onto your smartphone (http://teamapp.com/app)
Launch Team App and search for Seville Junior Football Club. Then:
1. Sign-up to Team App. You'll be sent an email to confirm your registration.
2. Search for your club's App and request access to group(s) that apply to you.
If you don't have a smartphone, you can sign up at https://sevillejuniorfootballclub.teamapp.com/
General information
GO BLUES!!!