Welcome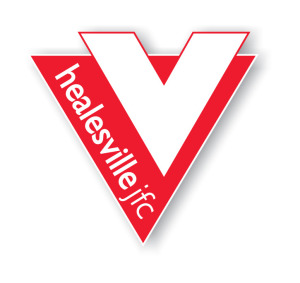 Go Bloods
Bloods Spring Update
Happy spring Bloods, what a fantastic year of football we've had. HJFC Premierships, Runners Up, a League B & F and the Mighty Tigers won too.
How good is that!
Anyway enough of that, a few items we need to tick off:
2017 HJFC Annual General Meeting
This will be held at the Queens Park Clubrooms at 7.00pm on Wednesday October 25, 2017.
All are welcome and we'd really like to see some new committee members nominating to give us a hand.
Canteen Launch and Opening
On Friday November 3, 2017 at 6.00pm Tony Smith and representatives from the Yarra Ranges Shire Council will officially open the new Canteen.
A sausage sizzle and free drink is on offer for all those who attend, we'd love to see you there.
2018 Coaches Nominations
In 2018 the HJFC will ideally field the following teams:
Boys/Mixed Girls
U9 U10
U10 U12
U11 U14
U12 U16
U14 U18
U16
Could all people interested in coaching in 2018 please provide an application to hjfcsecretary@yahoo.com.au please include contact details and the age group you are interested.
#BloodBrothers #BloodSistas #BloodsFamily
Bloods Grand Final Update
I don't think I've ever had a more joyous football day. The weather was crap the venue was crowded, the opposition were here to take away what was rightfully ours and what a fantastic day the MIGHTY BLOODS had.
It started with the U11 Reds. This team has gone from strength to strength and they very nearly stole the premiership from the undefeated Woori Yallock. The game was a cracker with us getting out to a two-goal lead before we were eventually pegged back to go down by a solitary point. There were some magnificent individual performances that we will highlight later in the update. The roles performed by Simon Gordon, Luke Barclay and Deb McCloskey cannot be understated, they have done a sensational job with this team and the HJFC hopes we can keep this dream team together in 2018.
We quickly moved on to the U12 game where our undefeated side was again taking on Woori Yallock. It didn't take long for the U12s to show their ascendancy and quickly kick a few goals to create a reasonable lead. Like they have throughout 2017 this team continued to do what it needed to ensure they had another win. That's a perfect 16 game-winning season. The HJFC salutes you all. Again the roles performed by John Baxter, Adam Hetherton and Erin Johnson have guided this team from a runner up in 2016 to the Premier in 2017.
After a rousing presentation of the U12 Premiership cup we moved onto the much-anticipated U14 GF.
Our boys had not beaten Mt Evelyn this year and they were our nemesis in the previous year's U12 GF. The boys hit the ground running and quickly took the lead only for Mt Evelyn to peg us back to a level score at the end of full time. We went to extra time (5 minutes each way) and again at the end of that period the teams were deadlocked. As determined by the AFL Yarra Ranges by laws both the HJFC and MEFC were crowned as joint U14 premiers. The Cup and medals will be presented next Sunday at Presentation Day. The HJFC is incredibly proud of these boys, what an effort, earlier in the year they'd been beaten by this mob by over 10 goals so what a fantastic turnaround. Again a huge thanks to Marcus Howie, Dave Duncan and the unstoppable Deb McCloskey, without you three these boys would not have a premiership medallion coming their way.
Presentation Day
We are marginally changing the way we will conduct Presentation Day in 2017. The date is Sunday September 10, 2017 (the week after the AFL YR Junior Grand Finals) and we expect we will commence at 3.00pm (please note the time change) at The Don Rd Complex.
The function will run from 3.00 until 6.00 and food will be available from the HFNC canteen. The bar will open towards the end of the day.
Luke Barclay's 250th game
Our beloved U11 Red assistant coach plays his 250th game for the HFNC this Saturday in the First Semi Final versus Nick Rutley's Wandin. We want as many as possible U11s (Red or White) to attend the Don Rd Complex at 2.00pm this Saturday in your HJFC playing gear to run out as mascots with Luke. I'll be there so if anyone doesn't know where to go just look for myself and I'll direct accordingly.
Healesville Football Netball Club Finals
Please be advised that the Division 1 Qualifying Finals are now being held at Yarra Glen as follows. Although the HFNC is hosting finals in the first three weeks at the Don Rd Complex AFL Yarra Ranges has elected to send Healesville Seniors and Reserves to Yarra Glen to play for some unexplained reason. In another hard to understand decision the U18s are still playing at the Don Rd Complex:
02/09/17
9.40am U18s Healesville vs. Upwey Tecoma @ Yarra Glen
11.40am Reserves Healesville vs. Olinda Ferny Creek @ Yarra Glen
2.20pm Seniors Healesville vs. Wandin @ Healesville
U11 Red
Healesville Red 2 0 12
Woori Yallock 2 1 13
Goal Kickers: K. Land, R. Cameron
Best Players: D. Gordon, T. Martin, R. Christie, R. Cameron, D. Hume, R. Brendish
U12
Healesville 7 3 45
Woori Yallock 1 3 9
Goal Kickers: C. Anderson 2, J. Newsome 2, O. Tisbury , L. Hetherton, C. Nyko
Best Players: C. Nyko, R. Smith, J. Johnson, C. Anderson, C. Agnew, H. Baxter
U14
Healesville 3 8 26
Mt Evelyn 4 2 26
Goal Kickers: J. Garvey 2, C. Donegan
Best Players: D. Ebbels, J. Howie, N. Warton, F. Lever, L. Goodwin, A. Amarant
#bloodbrothers #bloodsistas #bloodsfamily
Training is in full swing for all teams, see times and location below:
| | | | | |
| --- | --- | --- | --- | --- |
| Team | Coach | Phone | Time | Location |
| U9 | Andrew Crossman | 0417 576 182 | Wed 5.00 – 6.00 pm | Queens Park |
| U10 | Shane Newsome | 0408 375 869 | Wed 4.30 – 5.30 pm | Queens Park |
| U11 Red | Simon Gordon | 0413 555 323 | Thu 5.00 – 6.00 pm | Don Rd Complex |
| U11 White | Chris Gellert | 0407 553 456 | Thu 5.00 – 6.00 pm | Queens Park |
| U12 | John Baxter | 0438 507 357 | Wed 5.30 – 7:00 pm | Queens Park |
| U12 Girls | Anne-Marie Ebbels | 0400 604 164 | Wed 4.30 – 5.30 pm | Queens Park |
| U14 | Marcus Howie | 0417 373 296 | Tue & Thu 5.00 – 6.30 pm | Queens Park |
| U16 | Dave Donegan | 0407 368 292 | Tue & Thu 5.30 – 7.00 pm | Queens Park |
2017 Registration
Please register via the link below:
https://membership.sportstg.com/v6/regoform.cgi?aID=12594&pKey=9064c77717ad115137a46383e52f6b06&cID=36916&formID=36056
Registration are still open for all teams.
Canteen Extension
We are really pleased to announce that the canteen upgrade will commence shortly. The HJFC will enter into contract with Hay Constructions to build the new facility. We expect the work to commence in the next 6 – 8 weeks and whilst it may impact upon our home games early in the season we will still have full operation of the existing canteen. A massive thanks to our local member, Tony Smith, the Yarra Ranges Shire and Hay Constructions for their assistance in getting this project off the ground.
2017 Sponsorship
We are again on the hunt for sponsors. In conjunction with the HFNC the HJFC is offering the opportunity for sponsors to have fence signs at both Queens Park and the Don Rd Complex. The cost is $1,000 and the cost of the signs. Having signs at the two venues increases your exposure by well over 50%. Of course a range of sponsorship opportunities from Team Sponsor to Jumper Sponsor are available also. Thanks to McKenzie Bus Lines, Healesville Toyota, Subway and Spill the Beans who have already recommitted I 2017. Please direct any sponsorship enquiries to Toby Millman on 0412 317 240.
Go Bloods
#bloodbrothers #bloodsistas #bloodsfamily