Welcome to the Lions Den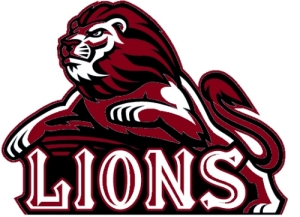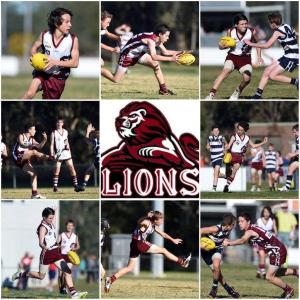 Home of the Maiden Gully Junior Football Club
A big THANK YOU to all our new and returning sponsors in 2016; Villawood Properties, Bendigo Stadium, Bendigo Mazda, Murray Wearne Builders, IGA Maiden Gully, Inflatable World, Bendigo Bowling Centre, Jason Wescott Builders, Marong Football Netball Club, McDonalds , Maiden Gully Cafe, Nelsons Pizza, Paul Sadler Swimland, Penno Drafting & Design, Sportspower Bendigo, The Zone, Weeks & Wastell Painting, Prattys Patch and Eascom Electrical. More information can be found on the Sponsors page on this website.
Keep up to date!
Don't forget to like our Facebook page to get all the latest news. Club updates are also available by downloading the Team App from the App store or Google Play (instructions below).
Coaches for 2017
Looking for expressions of interest for coaches in Under 10, 12, 14 and Under 12 Girls.
Any questions can be directed to our Coaching Coordinator Peter Adams on 0418 571955.
New in 2017 - Under 12 Girls Team
We are looking for U12 girls to field our very first girls team ever! All the details are on the attached flyer at the bottom of this page.
2017 Registration Fees
Registration fees for under 9/10 are $100 and under 12/14 are $150. Payment can be made by direct bank deposit (Bank: Bendigo Bank, BSB: 633000, Account number: 136342722). Please remember to put a reference on your payment of the players surname and age group eg. Smith10.
2017 BJFL Date of Birth Requirements
Under 9 - 1.01.2008 to 30.04.2010
Under 10 - 1.01.2007 to 31.12.2008
Under 12 - 1.01.2005 to 31.12.2007
Under 14 - 1.01.2003 to 31.12.2005
Under 16 - 1.01.2001 to 31.12.2003
Under 12 Girls - 1.01.2005 to 31.12.2007
Please note there is a new entry level age criteria. Players can now register as a 6 year old as long as they turn 7 by 30th April 2017.
Our Annual General Meeting will be held;
When: Monday 21st November 2016
Time: 7pm
Where: Clubrooms, Beckhams Rd Maiden Gully
GO LIONS!