Welcome to the Lions Den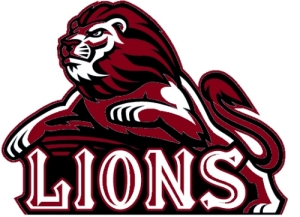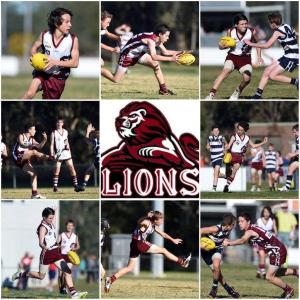 Maiden Gully YCW Eagles (formerly Maiden Gully Junior Football Club)
There are some exciting things happening in 2017!
A new home ground
We will be relocating to the new $8M sporting facilities at Marist College. This will provide two ovals (senior and junior), large clubrooms (incorporating change rooms, canteen, social rooms), a basketball gym and three netball courts.
A pathway to Senior Football locally in Maiden Gully
We will partner with YCW Football Netball Club - who will also be relocating to the new Marist facilities. This will provide a pathway for our footballers from Under 9's through to Senior Football locally and also for netballers to play locally as well – creating a family Club.
We will align with YCW playing in new club colours under the name of Maiden Gully YCW Eagles.
Girls Football at Maiden Gully
Girls Football is one of the fastest growing sports in Australia and we aim to field an Under 12 Girls team in 2017 so girls too can play for their local Club
Australian Sports Foundation
We have partnered with Australian Sports Foundation to raise funds to install match standard lights on the football oval and netball courts at our new home ground. More information and tax deductible donations can be made at https://asf.org.au/projects/maiden-gully-ycw-eagles-football-netball-club/.
2017 Registration Fees
Registration fees for under 9/10 are $100 and under 12/14 are $160 (fees include shorts and socks in new club colours).
U12 Girls Team fee are $50.
Payment can be made by direct bank deposit (Bank: Bendigo Bank, BSB: 633000, Account number: 136342722). Please remember to put a reference on your payment of the players surname and age group eg. Smith10.
2017 BJFL Date of Birth Requirements
Under 9 - 1.01.2008 to 30.04.2010
Under 10 - 1.01.2007 to 31.12.2008
Under 12 - 1.01.2005 to 31.12.2007
Under 14 - 1.01.2003 to 31.12.2005
Under 16 - 1.01.2001 to 31.12.2003
Under 12 Girls - 1.01.2005 to 31.12.2007
Please note there is a new entry level age criteria. Players can now register as a 6 year old as long as they turn 7 by 30th April 2017.
Junior Netball
We are exicted to be running junior netball programs in 2017 including NetSetGo and teams playing in BSNA in grades 4 and 5.
Anyone interested in playing in BSNA teams or NetSetGo can email the club at mgjfc@hotmail.com.
Keep up to date!
Don't forget to like our Facebook page to get all the latest news. Club updates are also available by downloading the Team App from the App store or Google Play (instructions below).