Homepage
Golden Square Juniors AGM is to be held Wed. 15th. November at 6pm.
All executive positions vacant.
Bank with Bendigo Bank and name Golden Square Football Netball Club - JUNIORS as your Club of choice.
You're not only supporting a bank that supports local communities, but the Club then receives a donation from Bendigo Bank which assists in paying for tools, resources and equipment as well as minimising registration fees.
To find out more, contact Connor Thomson at the Bendigo Central Branch on 5485 7166 or connor.thomson@bendigobank.com.au.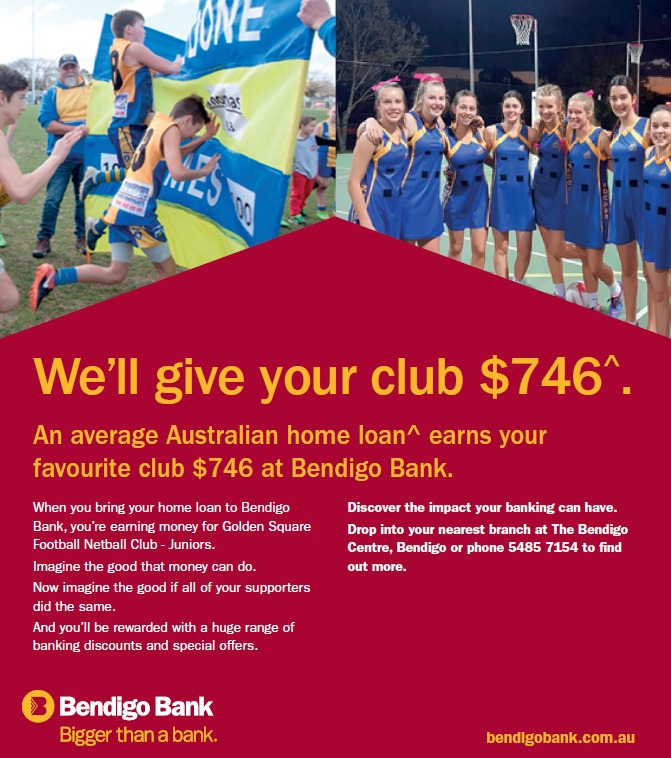 ---
Current Hot Links:
BSNA website for junior netballers
---
If you have any feedback about this website or identify an error or broken link, please email gsfncjuniors@yahoo.com.au