Merchandise Sales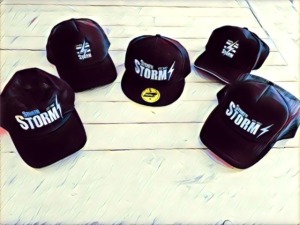 STRATH STORM MERCHANDISE
New hats available for purchase now!!!!
Hoodies, jackets, vests, hats, beanies, shorts, track pants and much more are available for purchase from the club on training nights and game days at very reasonable prices.
The 2017 order will be available to download soon.
Download and print the order form.
Either:
Post it with payment to P.O Box 474 Strathfieldsaye Vic 3551
or
Drop off at the clubrooms on Tuesday or Thursday night with your payment.