HOME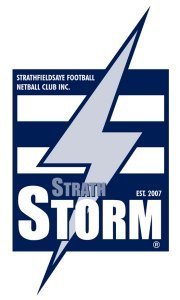 Welcome to the offical website of the Strathfieldsaye Football Netball Club.
Thank you for the hard work and dedication of our fantastic coaches, support staff, players and volunteers, as well as the valuable support of our sponsors, supporters, the Strathfieldsaye community and everyone who has been involved in the club this year.
We will not stop trying to improve our club; striving for better facilities, better support for our players, coaches and supporters, closer links to our community, more value for our sponsors, and we will continue to provide a safe and enjoyable environment for the participation and development of our juniors.
Assistance and Expertise Required for 2018 Season
We are looking for motivated, innovative, energetic and friendly people to fill roles at what is an exciting and important time, as the senior arm of the club enters its tenth year of participation in the BFNL.
In order to continue the development of our progressive community club, we require more enthusiastic people to help ensure our short and long term sustainability, and effectively share the load with our exisitng dedicated volunteer group.


Roles vary in the time commitment required and are a mix of committee and non-committee positions.
While a number of roles have set processes in place, we welcome innovation & new thinking, and are comfortable with implementing changes where appropriate.
If you would like to discuss any of the available roles within the club, including committee, or would like to offer some other type of assistance or expertise, please feel free to contact:
Mick Farrell
President, Strathfieldsaye Football Netball Club
Mobile: 0407 886 809 or email: m_farrell@live.com.au
Examples of roles available and experience sought:
General & Executive Committee
Bar Attendants
Football Operations and Administration Roles
Sponsorship Management
Sponsor Relations
Media & Promotions
Strategic Planning
Events planning & assistance
Marketing
Scoreboard Attendants
Fundraising & Raffles
Community Engagement
Grants/Submission writing
General assistance
---
2018 FOOTBALL COACHES
SENIORS: TROY COATES
RESERVES: BRETT FITZPATRICK
UNDER 18's: BART LEAHY
The Strathfieldsaye Football Netball Club is pleased to announce football coaching arrangements for the 2018 Bendigo Football Netball League season.
Former Kerang Football Club premiership coach and player Troy Coates will take over as Senior football coach of the Storm from outgoing reigning premiership coach Darryl Wilson in Season 2018.
Troy brings a wealth of coaching experience having previously coached his home club of Kerang to four premierships, as well as coaching Northern Territory Football League Premier League side, Nightcliff. This year Troy has also worked with the Bendigo Pioneers Under 15's Academy in a player development and coaching role.
Brett Fitzpatrick has returned to the role of Reserves Coach in 2018, having played an influential role acorss the senior and reserves playing groups over the past two seasons. Brett's knowledge of the current group will be invaluable in assisting Troy with the development of our young and exciting list.
After claiming a third straight premiership in the Under 18's this year, Bart Leahy will again take on the role of coaching and developing our future stars.
---
2018 NETBALL COACHES
A Grade Kathryn Gilmore & Amy Davies
A Reserve Kathryn Gilmore & Amy Davies
B Grade TBC
B Reserve TBC
17 & Under Fiona Schubert-Mundy
Division 1 Zenda McConnell
The Strathfieldsaye Football Netball Club is pleased to announce netball coaching arrangements for the 2018 Bendigo Football Netball League season.
Amy Davies and Kathryn Gilmore with share the coaching duties for A grade and A Reserve for season 2018. Amy has moved from her position as 17 & Under coach in season 2017, into the A and A reserve role. She has a strong depth of netball knowledge and experience, both as a player and a coach. While Kathryn has transitioned from the Strathfieldsaye Junior Netball Club and brings with her a wealth of knowledge, experience and professionalism. Kathryn has also previously coached at Golden Square, as well as BFNL and BSNA squad teams.
Fiona Schubert will move from her previous role as the Division 1 coach in the BSNA competition, into the 17 & Under coaching position, and Zenda McConnell will return to coaching our junior group, taking on the role as Division 1 coach in the BSNA.
Expressions of Interest for B Grade and B Reserve coaching are still being sought. Please contact Nic M Dermott on the details below for more information.
We would like to take this opportunity to again thank Aleisha Langdon for her contributions to the Strathfieldsaye Football Netball Club over the past 6 seasons, and wish her all the very best in the future.
Netball trial dates have been announced with the first open grade trials to commence on Thursday 16th November at Triple M Park, Strathfieldsaye. Full details and dates can be found on the club Facebook page or for more information contact Nic McDermott, Netball Operations Manager, or 0448 552 921 or email stormnetball@outlook.com.
---
VOLUNTEERS
Volunteers are the backbone of clubs in the grassroots sporting community and ours is no different.
Our club appreciates and depends on volunteers to assist with the continued running of the club and at all levels of football and netball, working both on and off the field and court.
We are fortunate to have hard working and committed volunteers, however, in order to ensure too much isn't left to too few, and everyone has the opportunity to enjoy supporting our players, we are appealing for volunteers to fill specific roles in the club or to register to provide general assistance as required.
Our Volunteer Coordinator, Tim Reed, is responsible for ensuring specific positions are filled and that those people have the resources to fulfil the duties required and feel welcome and supported in doing so.
There are positions descriptions available for for certain roles but if you'd like more information or would like to register your interest please call:
Tim on 0418478566 or email tim.reed@accolade-wines.com
---
STRATH STORM MERCHANDISE
NEW HATS, BEANIES AND HOODIES NOW IN STOCK!!!
Hoodies, jackets, vests, hats, beanies, shorts, track pants and much more are available for purchase from the club at very reasonable prices.
Merchandise can purchased on training nights and at home games, or the order form can be found in the STORM GEAR tab.
---
STRATH STORM FACEBOOK
www.facebook.com/strathstormfnc
The Strath Storm facebook page has developed a huge following over the past several years with over 2600 "likes" and regular posts providing a more in depth look at the club, players, supporters and sponsors.
It's a great way to keep up-to-date with what's happening around the club, what the players have been getting up to, club announcements, upcoming events, news, sponsors offers and much more.
Don't forget to like the page and leave a comment while you're there.
---
STRATH STORM SUPPORTERS GROUP
Keep up to date on the Facebook page:
www.facebook.com/StrathStormSupportersGroup
---
CLUB SPORTS CHAPLAIN
We are very grateful to again have Andrew Johnston as the Strath Storms Club Chaplain in 2017. Andrews's role is to provide Pastoral Care, which includes practical, spiritual and mental health care.
Chaplains are trusted volunteers and serve free of charge to their clubs.
Apart from the primary fit of 'Pastoral Care' chaplains also provide clubs with a sustainable care strategy, a caring person for those in distress, someone to help navigate grief and loss, and a champion for healthy and strong community.
Andrew can be contacted on 0447 818 630.
For more information on club chaplaincy head to the website: http://sportschaplaincy.com.au/
---
FORMS: