Home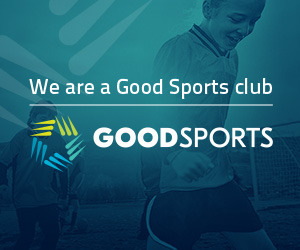 Welcome to the famous
Sandhurst Dragonsest 1861
Sandhurst Junior Netball Try Outs for 2018
Try outs for the 2018 season will commence on Tuesday, 28 November and conclude on 30 November 2017. Please see the flyer and expression of interest forms below for more details.
Sandhurst Senior Netball Try Outs for 2018
Try outs for the 2018 season will commence on 15 November and conclude on 19 November 2017.
Sandhurst Football Clearance/Transfer Forms
For new players wanting to play football at Sandhurst in 2018 please download the clearance/transfer form below and return it to Kylie Ellis or one of our coaches.
All current football players can re-register for the 2018 season by clicking on the Member Access link on the home page.
Mission Statement
Within a safe and harmonious environment, we will provide an opportunity for the young men and women of the district to develop their physical and intellectual capabilities through sport. Our club is dependent upon the commitment and dedication of our many volunteers and sponsors.
****************************************************
SOCIAL MEDIA AND SANDHURST FNC - The club has been diligently working to keep up-to-date with various forms of social media.
For all those with a smart phone the club has launched its own team app. Download Team App or go to the app website: https://sandhurstfnc.teamapp.com/ to sign up.
On Facebook? Then go to Sandhurst Football Netball Club Facebook page, like us and stay informed. Or join our Facebook group Sandhurst Dragons.
To keep up-to-date with scores of all games in the BFNL download the Redtxt app to your phone. The app details are located in the "Links" section of this website.
To read all our newsletters click on the "newsletter" link above.
This website will be updated for the throughout the season so please stay connected as we endeavour to keep you up-to-date in the Dragons Den!
If you would like to be included on our email list particularly to receive our weekly newsletters throughout the season, please email your details to sandhurstdragons@yahoo.com.au