COVE FOOTBALL CLUB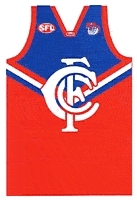 Established 1984
The Cove Football Club is a family orientated club, based in an ever expanding region of southern Adelaide. This year our committee will represent a club membership base that we expect will continue to expand to more than 800 individuals via;
the continuation of a strong AusKick program, 10 mini teams, 3 junior teams, and 2 senior teams

a broad supporter base, and

a strong presence in our local community - a community that has given so much to our club.
Find out about the history of our club and the Cobra Foundation.
All players are required to register with the SFL via the Sporting Pulse website. If you do not register with the SFL, you will not be allowed to play as you will not be insured.

HERE ARE ALL THE THINGS YOU NEED TO KNOW ABOUT THE 2018 SEASON

**CLICK HERE**
Join our club
DO YOU WANT TO PLAY MINI, JUNIOR or FEMALE FOOTBALL FOR COVE IN 2018?
Here's what you need to know:
JUNIORS
The Cove Football Club is looking for players experienced, or inexperienced, to complete existing under 13, 15 & 17.5 teams in theupcoming season.
Training occurs every Monday and Wednesday at 5.30pm until 7.00pm starting Wed 31 January. (These sessions will change to Tuesday and Thursday after cricket finishes on the weekend of 17 March. )
The first game was on Saturday, 14 April,
SUNDAYS
If you want to play Footy on Sunday, the Cove Football Club is creating Sunday teams for Under 14 and Under 16 sides. Please register your interest via email now! cove.secretary@mail.com
FEMALES
The Cove Football Club is offering the opportunity for girls to play Open Womens football in a 12 a side competition conducted on Sundays. Training occurs every Wednesday starting 28 Feb; 5.30 – 7pm. The first game was on 29 April.
MINIS
Girls and Boys
Registration / Information evening will be held Friday, 23 February from 6.00pm - 7.00pm.
Training is held every Friday night and games are conducted Sunday mornings.
Training starts Friday 23 March.
- Under 8's (children turning 7 or 8 anytime in 2018) Training: 5.30pm - 6.30pm; game time 9am Sun.
- Under 10's (children turning 9 or 10 anytime in 2018): Training: 6.00pm - 7.00pm; game time 10 am Sun.
- Under 12's (children turning 11 or 12 anytime in 2018): Training: 6.30pm - 7.30pm; game time 11 am Sun.
Games started on Sunday, 29 April.
If you are new to the Cove Football Club please register your interest via email: cove.secretary@mail.com, so your coach can make contact.
Stay up-to-date
Follow the Cove Football Club on Facebook and Team App
Sponsors
Thank you to all our sponsors. Without your support we would not be the club we are today.
'Believe In Us'