Profile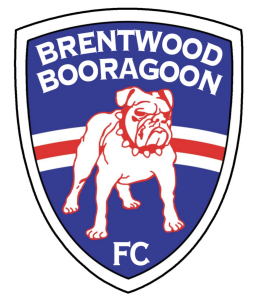 Brentwood Booragoon Football Club was established in 1978 when at a BBQ, a group of close friends decided to put together a football team for the upcoming season.
During the clubs inaugural season, the then Brentwood Amateur Football Club fielded a solitary team in I Grade as part of the WAAFL competition. In its first two seasons in the competition, the club managed to reach the Grand Final (1978 & 1979) but did so without premiership success.
Wearing the original Footscray playing strip, Brentwood became known as the Brentwood Dogs, specifically for the tenacity, courage and propensity to "not take a backward step" in any given situation on the field. This is a trait that continues to be part of the fabric of the club today.
Since the clubs inception in 1978, a total of four jumper designs have formed part of the clubs folklore. The original Footscray jumper was worn from 1978 - 1989; the Central Districts style jumper followed from 1990 - 1999. From season 2000 - 2008, Brentwood Booragoon wore a uniquely designed jumper featuring the "Fighting Bulldog" across the front of the jumper. From the commencement of the 2009 season, the club wears a design considered similar to the Western Bulldogs away strip.
Despite the changes to the playing uniform, the red, white and blue colours have traditionally been Brentwood Booragoon's team/club colours.
At the conclusion of the 2005 season, members at the club's AGM voted to change the club's name to Brentwood Booragoon Football Club. This name change was orchestrated to assist the growth of the club as it strives to develop and grow in what is a competitive environment.
As at the conclusion of the 2008 season, Brentwood Booragoon Football Club has won a total of five (5) Premierships:
| | |
| --- | --- |
| PREMIERSHIP YEAR | GRADE |
| 1992 | L Grade |
| 1993 | E Grade |
| 1995 | C Colts |
| 1997 | C Reserves |
| 2007 | D Reserves |
With its home ground situated at Karoonda Park in Booragoon, Brentwood Booragoon Football Club participates in the WAAFL competition with four teams - League, Reserves, Thirds & Colts.
In addition, the club also participates as part of AFL Masters (WA) competition where it fields a Veteran's (over 35's) team.
Brentwood Booragoon boasts some of the best training facilities available in the WAAFL and is also recognised as a leader in the provision of a friendly, social atmosphere for all players, members, families and supporters alike.
For further information about Brentwood Booragoon Football Club or to contact one of the clubs Committee, please click here