Sponsors
Merz Consulting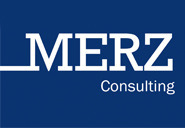 http://merzconsulting.com.au/
Merz Consulting comprises of a team of high-calibre strategic consultants, energy economists, engineers, technicians and project delivery personnel.
We specialise in power distribution, transmission & generation projects and are able to deliver power projects from idea inception through to commissioning. We also provide electrical engineering and other energy related services.
Metaglo WA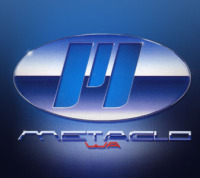 http://www.metaglowa.com/
Minimise your carbon footprint and maintenance costs: for increased corrosion protection choose Metaglo WA Stainless Steel Electropolishing and Stainless Steel Passivation to maximise the life of your product.
Perth-based Electropolishing, Metaglo WA was established in 1989 and continues to process stainless steel, brass and copper alloys to the highest standards of surface passivation, surface refinement and surface finishing techniques available in Western Australia.
Our easy and affordable processes offer fast and effective results.
Specialising in Stainless Steel Electropolishing, Metaglo WA also provide:
Weld Treatments, Pickling and Passivation (according to ASTM A380)
Pre-cleaning & Descaling
Surface Restoration
Removal of Rust & Tea staining
Hydrogen Removal
Contact us for a competitive quote on corrosion protection today.
Liquefied Natural Gas Limited
www.lnglimited.com.au
Liquefied Natural Gas Limited is a Perth based ASX listed company that develops mid-scale LNG projects for the international energy market.
BankWest Booragoon
www.bankwest.com.au
Booragoon Store - Corner Risley & Marmion Street, BOORAGOON
Open: Mon, Wed, Fri 9:00am - 5:00pm, Tue 9:30am - 5:00pm, Thu 9:00am - 5:00pm
BSB Number: 306-066
Facilities: Fast Deposit Box (FDB), Express Commercial Deposit (ECD), Online Banking (BOB), Phone Banking, Financial Adviser, deposit foreign cash and travellers cheques, collect online FX orders
Ardross Drycleaners

http://www.ardrossdrycleaners.com.au/
Ardross Drycleaners has been serving customers from Applecross and surrounding suburbs for over 20 years.
We love cleaning so we look forward to caring for your favourite clothes and household items for you!
We dryclean and press on our premises so we are able to help out in emergency situations. Please call us as early in the day as you can and we'll try to help you out.


Next Move

www.nextmove.com.au
Make your Next Move the Right Move!
Massage Club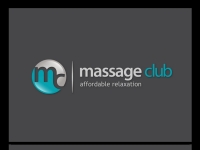 www.massageclub.com.au
Massage Club - Affordable Relaxation
do you want to relieve stress? reduce or eliminate pain? isn't it time you rewarded yourself every month with the wonderful feeling of a massage? book a 1 hour massage session with one of our fully qualified and accredited therapists and reduce your muscle tension and start feeling relaxed today!
Totally Workwear - Canningvale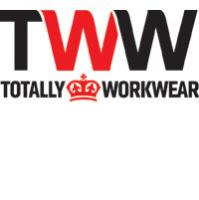 http://www.totallyworkwear.com.au/Store-Locations.asp?state=WA

We are the largest provider of workwear, boots, corporate clothing and safety gear to Australia's workforce. We've got the best brands; all the styles and sizes and real service across our 55 Independently owned and operated stores so you can be sure of getting local knowledge and real service.

Monogramming and embroidery takes uniform customisation a step further.

Using advanced computer technology, Totally Workwear will add a unique mark to your wardrobe choices.
Worldwide Online Printing - East Perth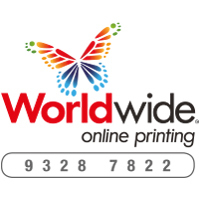 http://www.worldwide.com.au/centre/east-perth
Worldwide Applecross knows how to create the kind of impressive communication material that will get you the results you need.
Our range of products are extensive and include:
* Offset 4 colour printing for business cards, letter heads, sales brochures, flyers and saddle stitched books.
* Fast turnaround on demand digital printing for business stationery right through to flyers and product brochures.
* Large format poster printing including pull up banners and display printing.
* Promotional and gift photo products such as mugs, photo books, canvas prints and key rings.
Trucleen Drycleaners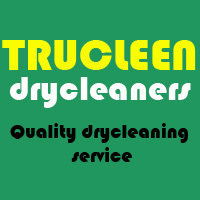 Trucleen Drycleaners
Quality drycleaning service, onsite mending and alterations.
494 Marmion Street, Myaree
Clancy's Fish Pub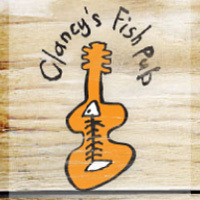 http://www.clancysfishpub.com.au/
Clancy's Fish Pub, Canning Bridge - Slinky, cosy and slick, Clancy's in Canning Bridge follows in it's older sibling's footsteps (Clancy's Fremantle) by providing great local beers, wines and music in a relaxed yet slightly more sophisticated environment. With a very loyal regular crowd, you're bound to see a friendly familiar face.
Brentwood Booragoon venture to Clancy's during the season, however why not try them out anytime. They are local and very, very social.
903 Canning Highway, Phone 9364 7322
Fuel Distributors of Western Australia Pty Ltd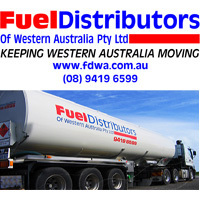 http://www.fdwa.com.au/
Fuel Distributors of WA is your local supplier of fuels and lubricants in WA, offering Fast, Friendly, and Efficient service from as far south as the Great Southern, to as far north as Geraldton, and across to Kalgoorlie.

With a current fleet of 24 tankers, including road trains and rigids, Fuel Distributors of WA has the capacity to handle the largest of contracts.

Become a BBFC Sponsor in 2017
Brentwood Booragoon is an amateur football club participating in both the WAAFL and MAF competitions. We have a playing list of close to 200 and play an important role in the lives of our members as well their families and social groups. Our membership ranges from Colts age players (17's) through to Veterans (plus 35's), all engaged within the locality of the City of Melville.
Click here to view a comprehensive package of sponsorship offerings for 2015