Sponsor Information
ROCKMOUNT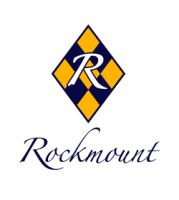 http://www.rockmount.com.au/
NETBALL SPONSOR
Rockmount is a thoroughbred pretraining nestled in the Strathbogie Ranges at Longwood.
The name Rockmount originates from the highly visible and stunning granite structures that rise from the western slopes of the property.
Owners Geoff Guest and Jill Kewish originally bought the facility in 2005 from Vinery Victoria and since then Rockmount has gained the reputation of being a professional operation which trainers and owners prefer for spelling, waterwalker therapy and pretraining of their valuable racehorses.
Owners, trainers and visitors are most welcome to visit the property by appointment.
www.rockmount.com.au
Portable Buildings by Design

http://portablebuildingsbydesign.com.au/
SCOREBOARD SPONSOR
Portable Buildings By Design has a well-respected reputation in the Portable Building and Granny Flat industry as Australia's quality portable building supplier to residential and commercial markets.
As the specialists in providing affordable value for money, 'pick up and move' Portable Buildings and Granny Flat accommodation to the mining, building, farming business and agriculture sectors and owners of acreage properties, our years of hands-on experience and delivering a quality product make Portable Buildings By Design a sound investment for whatever you use it for.
Call Andrew on: 0419 389 833
Peppermill Inn Kialla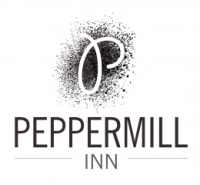 http://peppermillinnhotel.com.au/
The Peppermill Inn at Kialla is Shepparton's best family bistro and accommodation where you will always be greeted by a friendly face. Come down today to check out our fantastic facilities – bistro, sports bar with TAB, outdoor beer garden, Kids Playroom, hotel and swimming pool.
There is something for everyone!
Our fantastic new facilities boast a fabulous kids play area complete with jumping castle and XBOX games with CCTV showing the kids playing from inside the bistro.
Pepp's Beer Garden is the perfect spot to enjoy a few drinks with friends, listen to some good music and play a challenging game of pool. Our Balinese bar is unique and has got a great atmosphere. Take advantage off free pick up and drop off services on our courtesy bus.
Best Choice Bakehouse - Seymour

Best Choice Bakehouse in Seymour is a long running, family owned business providing fresh and tasty bakery goods to the local community. They have also been a great supporter of the local community, including sporting clubs, and in 2017, Longwood Football Netball Club welcomes Al and his team on-board as a valued sponsor and supplier for our game-day canteen, functions and fundraising events.
The Bakehouse is located at: 46 Station Street, Seymour (03) 5792 1227
Drop in the next time you are in town and grab a hot pie or a fresh roll.
SEYMOUR TOYOTA - Ruby Sponsor

Only 1 hour from Melbourne's CBD, Seymour Toyota is a perfect mix of a city and country Toyota dealer. Seymour Toyota take pride in delivering professional, friendly service and advice. They are very price competitive on any new Toyota and maintain the level of service you would expect from a leading dealer.
Seymour Toyota is proud to support local Sports Clubs, School Fetes, Art Expo's and various not for profit organisations. Along with continued sponsorship to the Longwood Football Netball Club, Seymour Toyota is a major sponsor of the Goulburn Murray AFL.
Support our Sponsors by calling in today to chat to the friendly team.
Euroa Printers

https://www.facebook.com/EuroaPrinters/
Euroa Printers has been a family owned and operated business since 2002 and prides itself on community spirit and a wealth of printing experience.
Specialising in:
• Print and design
• Full process colour photocopy

...


• Business cards graphic design
• Brochures
• Rubber stamps
• Large format printing
• Order books;
• Laminating and digital imaging
• Invoice books
• Stubby holders
• Envelopes, invitations and more!

Whatever the printing desire, we do the lot!

The Euroa Printers family services not just the Shire of Strathbogie, but also northern Victoria and metropolitan Melbourne.

With competitive prices and a meticulous eye for detail, Euroa Printers can do it for you.
Central Vic Footy

https://www.facebook.com/central.footy/
Call Troy at Central Vic Footy on: 0407 337975 for all your merchanidse, sporting memorabilia, and trainer's supplies. We thank Troy for his support of Country Football.